This is an interesting question that has multiple answers based on your residency and your Italian family lineage.
As a rule, you can only apply at the Italian Consulate that has jurisdiction over the State where you reside; this means that you cannot pick and choose your Consulate based on how many appointments they are making available and how far out these appointments may be. It is true that some Consulates are faster than others, but the average timeline to get Italian Citizenship is between 24 and 48 months. Remember, Italian Consulates by law have up to two years to issue their official response once you apply in person. 
There is the possibility to apply in Italy, but you must become a permanent resident there; this means that you must physically reside in a town of your choice.  However, it must be authentic with a specific reason for living in Italy, such as retiring in Italy (who doesn't want to live la dolce vita anyway?), setting up your business, etc.  Yes, you may be able to obtain your Italian citizenship in about a year or less, but this is not an option for everyone. 
Things get complicated when multiple family members want to apply at the same time:
Usually adult family members are required to make separate appointments even if they all reside under the same Consular jurisdiction, which as we all know are difficult to book. The good news (also financially speaking) is that in this case, family members can share the same document portfolio. But what if multiple family members reside in different States that are part of different Consular jurisdictions? In this case, securing separate appointments is a must; in addition, each applicant will present to the Italian Consulate a separate document portfolio, all in original, which can be costly. This is because Italian Consulates are not allowed to share documentation between each other.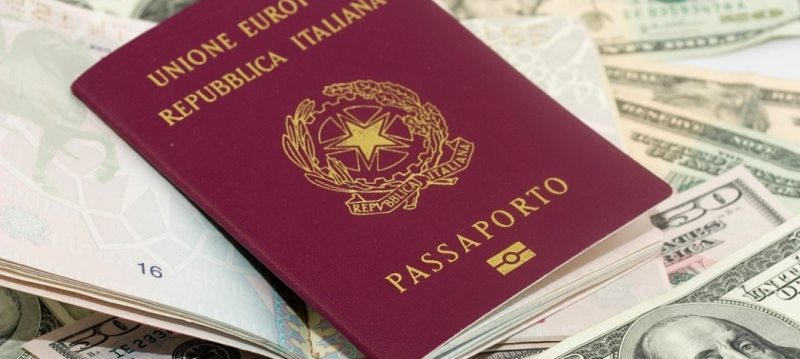 If the only way for you to obtain Italian citizenship is through a female ancestor whose child was born before January 1, 1948, your only option is by petitioning the Civil Courts in Rome. And this may be a faster route because all eligible family members, your minor and adult children, siblings, aunts, uncles, and cousins would be listed in the same Petition and thus be able to apply at the same time with one lawsuit. This is all great, but you will need to prove that challenging the 1948 Rule is your only path to citizenship. Supporting documents such as the naturalization records of the husband of the female ancestor through whom you are seeking citizenship are required to prove that you don't qualify through him and thus ineligible to apply via the Italian Consulates here in the US. 
We have written several articles that detail the steps involved in applying through the Civil Court in Rome by challenging the 1948 Rule on the basis that it is discriminatory against women and the reasons why this law exists. More here: https://www.myitalianfamily.com/resource-center/applying-italian-citizen...
Setting up realistic expectations when making the decision to start your journey to Italian citizenship can be very helpful; it is clear that the benefits outweigh the investment, but you need to understand that it will take some time before you reach the finish line, holding your Italian passport! We are here to assist you fulfill your Dream to become an Italian citizen, every step of the way. 
Learn about the benefits of Italian Dual Citizenship: https://www.myitalianfamily.com/resource-center/what-makes-italian-dual-...
Here is how to make an appointment with the Italian Consulate that has jurisdiction over the State where you reside, through the new online booking system called [email protected]: https://www.myitalianfamily.com/resource-center/how-book-your-italian-ci...
Don't know which Italian Consulate covers your area/state? Find out here: https://www.myitalianfamily.com/resource-center/find-your-italian-consul...
Questions? Book your FREE 15-minute Consultation with us here: https://calendly.com/myitalianfamily or call us at 1-888-472-0171!