How to BOOK Your Italian Citizenship APPOINTMENT with '[email protected] Mi' (UPDATED)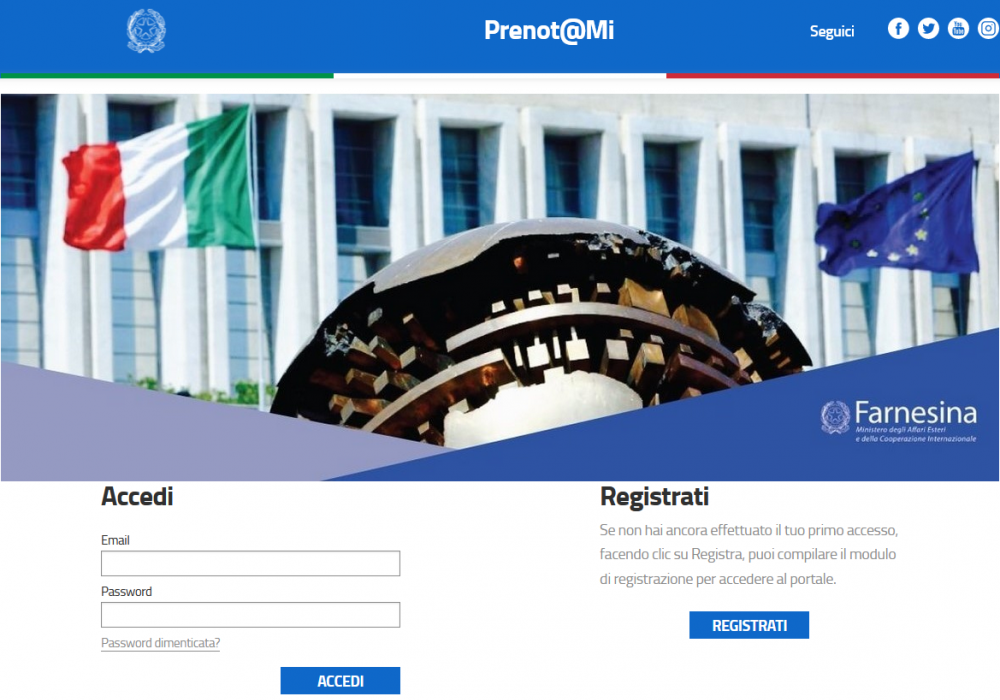 Several Italian Consulates located in the United States have announced an upgraded booking system for their services and will offer Visa, Passport, and Citizenship appointments.  While you may be familiar with the former 'Prenota OnLine,' this new portal has proven to be more versatile, user friendly, and secure.  Listed below are the locations which have already adopted this new booking system:
·         Italian Consulate General of New York (*)
·         Italian Consulate General of Philadelphia
·         Italian Consulate General of Detroit
·         Italian Consulate General of Los Angeles (*)
·         Italian Consulate General of Miami
·         Italian Consulate General of Boston (**)
·         Italian Consulate General of San Francisco
·         Italian Embassy in Washington D.C.
·         Italian Embassy in Houston (*)
(*) The Los Angeles Consulate reopened its calendar on October 1, 2021 while the Houston Consulate reopened its calendar on January 24, 2022, and the New York Consulate reopened it on February 16, 2022. All three Italian Consulates have made available a few appointments that are just three to four months out (or less). This means that only applicants who already had in their hands a complete document portfolio could book these new appointments.
PLEASE NOTE: the New York Consulate has made available a "waitlist" option that you can select if their calendar is full at the time of booking. The waitlist will allow you to be put in line for the next available appointment date. With this new system you will be able to easily book your own appointments as new slots are made available. Here are instructions on navigating to the New York Consulate's calendar for Citizenship Appointments: After your [email protected] account is registered and verified/confirmed and you log into your account, you will be able to navigate to the gray "Book" tab, select the blue BOOK button next to Citizenship by Decent. Once here, check the privacy policy box and select the blue FORWARD button to access the calendar or confirm if you would like to be added to the waitlist.
(**) The Boston Consulate is making available a few appointments once a month, on the first Monday of each month. Always check their website for more information on the next calendar date. 
NOTE: Currently only the Philadelphia Italian Consulate has not reopened its calendar for appointments for Italian Citizenship by descent yet. This is just temporary and should be resolved sometime this year. Remember, the journey to Italian Dual Citizenship is not a short one, therefore all present and future applicants should start putting together their document portfolio while they work to secure an appointment with the Italian Consulate. 
Currently, the only Italian Consulate here in the US who is still using the old online booking system Prenota is Chicago. 
Check our detailed STEP-BY-STEP GUIDE on how to Book your Appointment, 
If you are worried that your upcoming appointment might be canceled or deleted, rest easy knowing that "The new portal will progressively replace the current Prenota OnLine portal, which will remain active until the appointments already set are exhauted," according to the ministry's announcement.  Thus, your booked appointment will be honored (unless the Italian Consulate will ask you to reschedule it).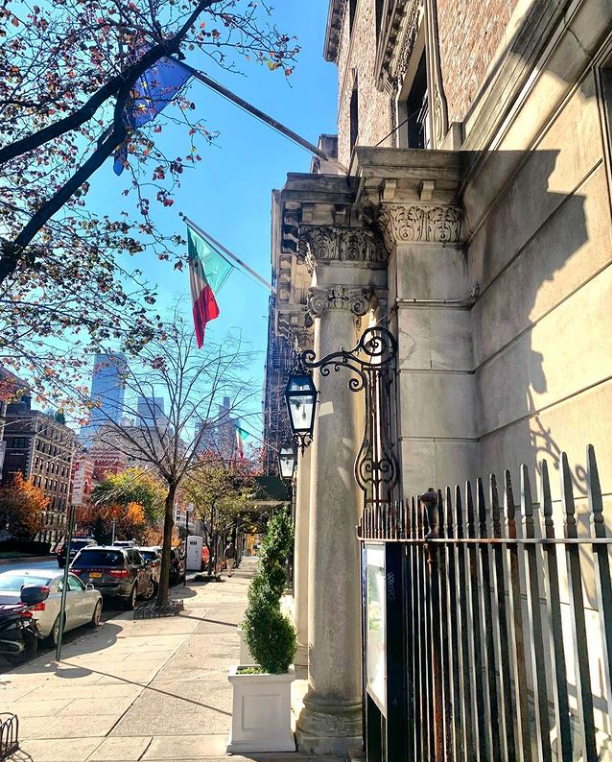 So, what's new?  The Italian Ministry of Foreign Affairs has announced '[email protected] Mi', a modern portal for the purpose of making bookings easier.  You will need to create a new account as the old account database will not be carried over to this new system.  Once your account is created, you will be asked to select the relevant consulate located in the jurisdiction you reside.  In the past, you would need to create an entire new account with 'Prenota OnLine' if you decide to move or change consular jurisdictions.  In this new system, however, changing your consular jurisdiction can be done within your account without hassle.  Neat!
Another new feature will include the ability to upload documents (most likely a copy of your ID) in advance of an appointment to streamline the process and better prepare both yourself and the consulate.  At this time, booking a citizenship appointment with the consulate will require a government issued ID uploaded as a PDF. Image files such as PNGs, JPGs, JPEGs, TIFFs, and others are not yet supported, so ensure that you scan a copy of your ID and save it in PDF form when you book your appointment.
A long awaited feature which will eventually arrive on '[email protected] Mi' is the ability to place yourself on a WAITLIST for popular services (i.e. appointments for citizenship) when appointment slots are unavailable.  It is not exactly clear how the waitlist system will work just yet, as this service released on June 14, 2021 with the intention to replace Prenota OnLine on August 1st.  We will post another update here as soon as we receive more information on how this new waitlist system will work.
IMPORTANT: If you or your family are thinking about applying for Italian dual citizenship, or are currently in the process, consider creating an account with the new '[email protected] Mi' to familiarize yourself with what services your consulate are currently offering.  To register for the new system, visit: https://prenotami.esteri.it/

At My Italian Family, we don't just give advice, we handle all the purchasing and preparation of your entire portfolio of documents, whether you apply at an Italian Consulate here in the US or you apply in Italy (including 1948 Challenge Courts Cases). Our experience spans the past 20 years, and we have expert knowledge of what each Consulate requires, as well as what the Italian Courts require. TO GET STARTED AND FOR MORE INFORMATION, CLICK HERE. 
© 2021 MY ITALIAN FAMILY, LLC. All rights reserved.