Italian Citizenship Assistance Programs
You can now select among our three programs; whether you want a turnkey comprehensive service, or a collaborative support service if you are a do-it-yourselfer, or perhaps just Phone/Zoom consultations, you have come to the right place! We assist all applicants who apply at an Italian Consulate here in the US or in Italy (including 1948 Challenge Courts Cases and Denial of Justice Cases or a Town Hall in Italy).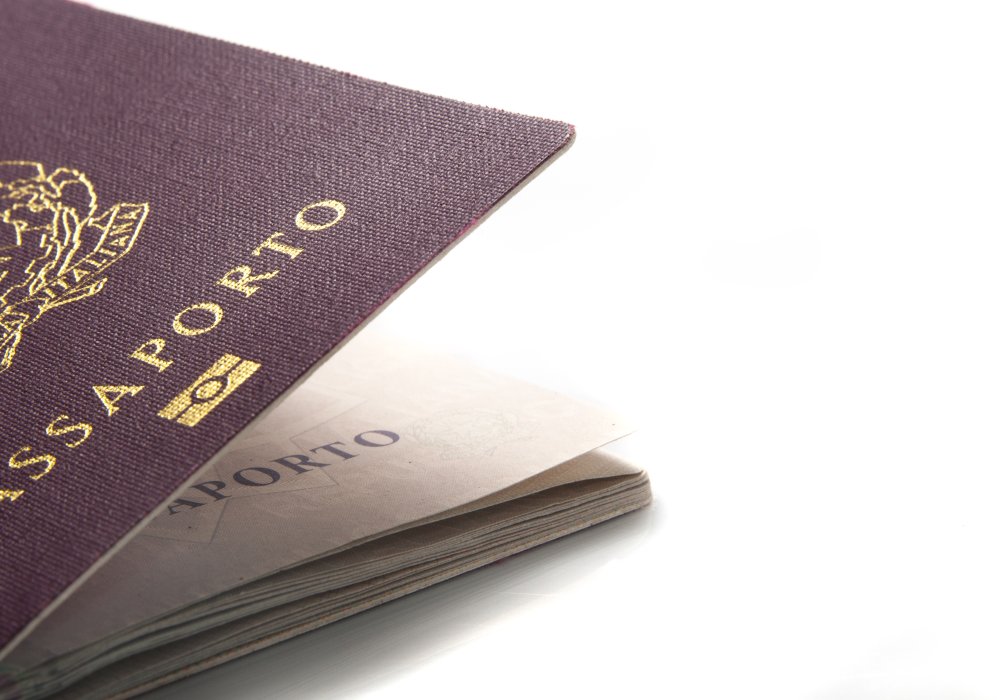 Sign up for the Citizenship Assistance Program that fits your needs!
Frequently Asked Questions
1. Italian Citizenship allows you to be eligible to work, live and study in Italy and in the other EU countries without the need for a Visa. Other benefits that you will accrue by having your Italian Citizenship include:
2. Buying property in Italy is easier.
3.Transferring citizenship to all children under 18 years old.
4. Having easier access to public health care and public education available to all EU citizens.
5. You can vote for your regional Italian Parliament representative.
For over 20 years, My Italian Family has offered full assistance to qualifying applicants going through their journey to Italian citizenship. With a team of both American and Italian lawyers located throughout the US and in Italy, we are the perfect choice for applicants who want to outsource this complex and time consuming process or only seek a modified assistance, whether they are applying at the Italian Consulate, in a town hall in Italy, or petitioning the Italian Courts to challenge the 1948 Rule.
Our Full "Start-to-Finish" program includes preparing your entire application and purchasing all the required documents, with apostilles and translations to Italian, and preparation of the Application Forms. We provide continued assistance to meet any additional requests, post Consulate appointment, including AIRE registration.
Our "Collaborative" Italian Citizenship program is tailored for applicants who are planning to acquire all the US Vital Records on their own, but they need guidance throughout the process and assistance in purchasing the qualifying documents, i.e. Italian vital records & Naturalization Records (or proof that your Italian Ancestor never became a US citizen). 
You are a "pro" and you want to go "simple"? You can select among out Phone/Zoom Consultations and get the answers you need to get to the finish line without any hick-ups.
No, you do not if you are applying for Italian citizenship, jure sanguinis. You have to learn Italian if you are applying for Italian citizenship through "marriage" or through "residency". You are required to show an adequate knowledge of the language (at least level B1 of Common European Framework of Reference for Languages - CEFRL). This is a new requirement following the new Law No. 113/2018 in effect since December 2018. 
Yes, since 1992. On February 5, 1992, the Italian government passed a law (no. 91, art. 11) stating that any Italian citizen who acquired or reacquired a foreign citizenship after August 16, 1992 would not lose his or her Italian citizenship. 
In Australia, Canada, Ireland, New Zealand, South Africa, the United States and the United Kingdom, being recognized as an Italian citizen by Ancestry (jure sanguinis) will not affect your current citizenship. If you are a citizen of any other country, you should verify your status with the nearest Italian Consulate.
Yes. Having an Italian passport allows you to live and work anywhere in the EU. Under the terms of Article 17 (ex Article 8) of the Treaty on European Union, "any person holding the nationality of a member state is a citizen of the Union." "EU citizenship, which supplements national citizenship without replacing it, grants citizens the right to move freely and to reside on the territory of the member states" (Article 18).
There is really no limit of the number of generations, provided your ancestor was born in Italy and emigrated after the beginning of the Kingdom of Italy, March 17th, 1861 and did not naturalize before July 1, 1912. If you are unsure or if you have questions, you can schedule a Free Telephone Consultation. 
Yes, if your children are under the age of eighteen they can apply with you. If they are eighteen or older and qualify, they will need to apply separately.
Yes. All living ancestors in the direct line between you and your ancestor from Italy will be recognized as Italian citizens in you reside in the same Consular jurisdiction. Applying with other family members, such as siblings or first cousins is possible but each will have to present a separate application. 
If you are an American and you're not sure which consulate covers your state, FOLLOW THIS LINK to find which consular office has jurisdiction over the State where you reside.
The Italian Consulate where you will officially apply for citizenship will charge you an application fee. As of July 8th, 2014, all applications for the recognition of the Italian citizenship Jure Sanguinis (by descent) and Jure Matrimonii (for foreign national whose husband is an Italian citizen married prior to April 27, 1983) are subject to the PAYMENT OF A € 300 FEE (Anyone over the age of 18, asking to be recognized as an Italian citizen, is subject to pay the consular fee.) The fee is subject to change depending on the exchange rate. The application fee is NON REFUNDABLE, regardless of the outcome of the petition.
The Italian Consulate updates the exchange rate every three months (January, April, July, October).
Eventually, when you receive your citizenship, you will incur fees to order your Italian Passport, which is approximately $145.
Unsure where to begin? Schedule your FREE Consultation!
Find out if you qualify (we perform free research!), get answers to your questions, and learn more about our Italian Citizenship Assistance Programs.