For over 20 years, we have helped qualified applicants successfully go through their journey to gain Italian citizenship. With a Team of bi-lingual full time American and Italian lawyers, certified paralegals, research specialists, and translators located in the US and in Italy, we are the perfect choice for applicants who want to outsource this complex and time-consuming process, whether they are applying at the Italian Consulate, a town hall in Italy, or petitioning the Italian Courts to challenge the 1948 Rule, or pursue Denial of Justice.  
Our Roots start in Italy; in the year 2000, My Italian Family® was launched offering genealogy research services as well as assistance with documentation required to apply for Italian citizenship. With a strong understanding of the history of both Italy and the U.S., knowledge of where documents are stored and how to navigate Italian and U.S. public offices, we have built a company that continue to have the resources to take on new clients while completing ongoing projects. 
The way we get started is by performing free preliminary research to determine whether there is a qualifiable path to Italian citizenship by descent. This is done together with the applicant through a Free Consultation where we research various databases to find the exact town of origin and determine if and when the Italian born ancestor became a U.S. citizen. Nothing can start until this has been accomplished and we know you can succeed. 
Once we have established that you have a path to Italian citizenship, you can choose among our professional services that range from a full service to paid advisory services for the do-it-yourselfers.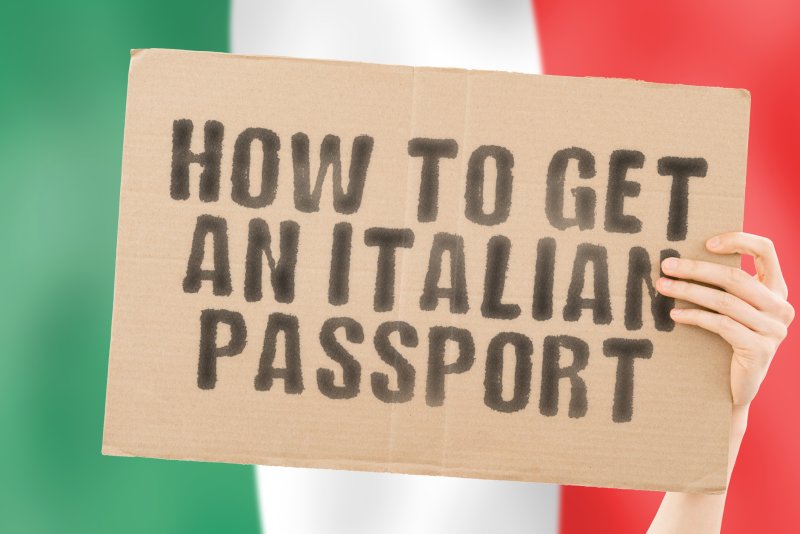 For applicants who do not have the time and would like to outsource the entire project to us, we call ourselves the "Real Italian Citizenship Assistance" because we are the only company to offer a complete "Start-to-Finish" program to prepare your entire application including:
•    Purchasing all the documents from both Italy and the U.S. following the requirements of the Italian Consulate that has jurisdiction over the State where you reside here in the U.S., the Italian Town Hall where you are taking permanent residency, or the Italian Courts,
•    Reviewing and auding your document your document portfolio to identify all the inconsistencies in names, dates, and locations, 
•    Addressing potential discrepancies with either amendments or additional documents,
•    Affixing the apostilles,
•    Translating US vital records to Italian. 
Our full service does not end there because we also assist you with:
•    Assistance with completion of all the Consular Application Forms 
•    Reviewing how to successfully conduct your appointment with the Italian Consulate
We also provide continued assistance to meet any additional requests including post Consulate appointment "homework", A.I.R.E. registration, and passport application.
For applicants who have already started to collect some of the vital records (from either Italy or the US) on their own but are stalled or do not have time to continue the process, we also offer our "Collaborative" Italian Citizenship program also known as the "Take me to the Finish Line" program.  
This hybrid program includes auditing all the records you have already procured to determine if the documents (Italian Vital Records, Naturalization Proof Documents and US Vital Records) are complete, issued in the right format and properly certified, if there are any missing documents, and if there are discrepancies in names, dates of birth and place of birth that need to be corrected. 
Based on the findings we provide you with a plan to "take to you the finish line" which includes:
- Acquiring the additional required documents from both Italy and the U.S., 
- Processing the suggested corrections and amendments of U.S. vital records (if necessary). 
- Affixing all the Apostilles to all the required U. S. documents 
- Translating all the required US documents to Italian.
For applicants who are do-it-yourselfers (or planning to be) and may have questions related to the Italian Citizenship qualification requirements and/or documentation needed to be presented to the Italian Consulate, to the town hall in Italy, or to the Italian Courts for 1948 Cases, My Italian Family offers several paid Zoom/Phone Telephone Consultations to assist you throughout the process.
When choosing the company that is right for you, please remember that to be successful you must fulfill all the qualification requirements and present a complete and consistent (no discrepancies) document portfolio. This is the rule with no exceptions. 
There is only one professional Company that has a proven track record, employs the best project managers, and goes back over two decades and we are very proud to say that it is My Italian Family®.
Ready to get started with your journey to Italian Citizenship? We are here to help! We offer a FREE Telephone Consultation for applicants who have questions regarding qualification, required documentation, estimated cost, timelines, and tips on how to make an appointment with an Italian Consulate here in the US (among other questions). We will also perform some free preliminary research to establish if you have a path to Italian Citizenship! Simply call us at 1-844-741-0848 (Option 1) Monday through Friday, 8:30AM to 8:30PM ET, and Saturdays, 10AM to 5PM ET. Alternatively, you can book your FREE consultation at your convenience.
© 2023 MY ITALIAN FAMILY, LLC. All rights reserved.