Amadeo Pietro Giannini, also known as A.P. Giannini, was the man who began the democratization of banking and helped California become one of the world's largest economies. 
Amadeo was the son of Italian immigrants. His father, Luigi Giovanni, and his mother Maria Virginia De Martini, immigrated to San Jose, California from the small village of Acereto, Italy only months before Amadeo's birth on May 6, 1870.
Following his father's abrupt death and his mother's remarriage to Lorenzo Scatena, an owner of a small grocery business, Amadeo and his family moved to San Francisco in 1882. When Amadeo was 12 years old, he left school and went to work full time for his stepfather. He then started a successful business as a produce broker, commission merchant and produce dealer for farms in the Santa Clara Valley.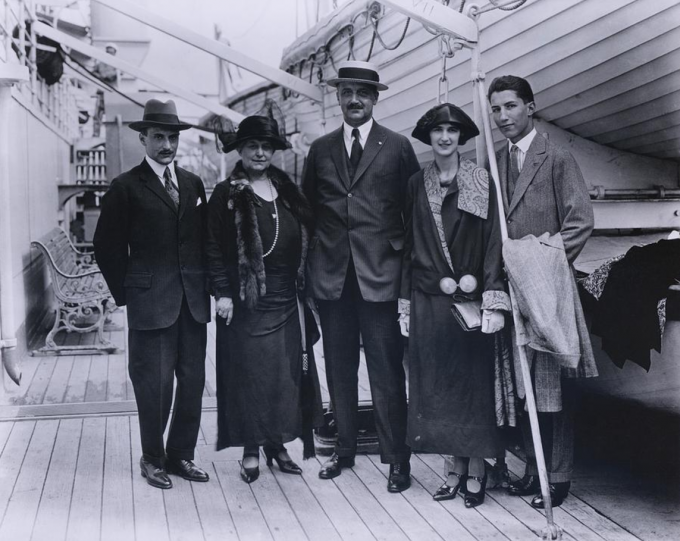 In 1892 he married Florinda Agnes Cuneo who was also the daughter of Italian immigrants from the Genoa area and whose father Giuseppe, now a wealthy citizen of San Francisco, owned a large stake in Columbus Savings & Loan. Amadeo became a director of the Columbus Savings & Loan at a time where banks were run for the benefit of the wealthy. He saw a real opportunity to service the increasing immigrant population who could not easily bank.
Not understood by the other directors, Amadeo was forced to quit the board and on October 17, 1904 he founded, with the help of other 143 shareholders, the Bank of Italy. The bank, housed in a converted saloon directly across the street from the Columbus Savings & Loan, was created exclusively for the "little fellow". It was a new financial institution for the hardworking immigrants (mostly Italian) other banks would not serve. He offered those ignored customers, mostly from North Beach, savings accounts and loans, judging them not by how much money they already had, but by their character.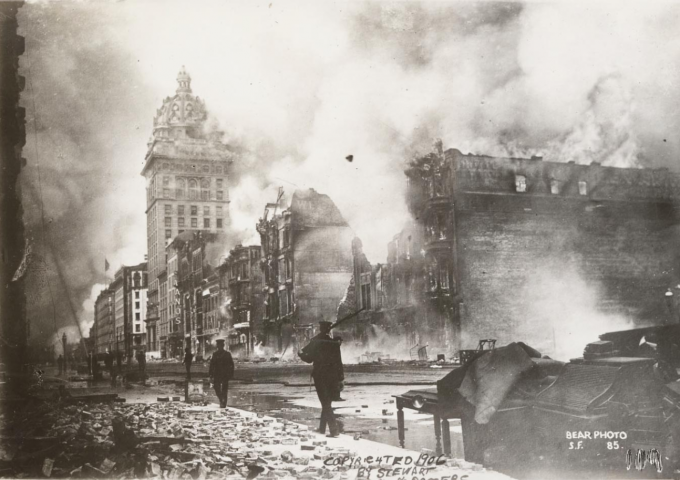 On 18 April 1906 San Francisco was hit by a devastating earthquake and fire; before the bank building burned down, Amadeo Giannini was able to move the vault's money and records to his home in San Mateo, some 18 miles away. The wagon used to transport the money was actually a garbage wagon in an effort to disguise the cargo and protect it from theft. 

While all other local banks could not access the contents of their overheated vaults for weeks, Amadeo immediately opened a makeshift bank on the Washington Street wharf and lent money to all those interested in rebuilding San Francisco. The loans were granted with no more than a handshake. Every single loan was later repaid.
The bank's post-earthquake success encouraged him to expand to other cities in California. Amadeo Giannini financed numerous industries through his now renamed Bank of America; from motion picture projects like helping Walt Disney fund the production of Snow White, to the California wine industry and major construction works such as the Golden Gate Bridge. Among his ventures was also the start-up HP (Hewlett-Packard), which at the time made oscilloscopes.
He never forgot his roots and after WWII he arranged for loans to help rebuild the damaged Fiat factories in Italy.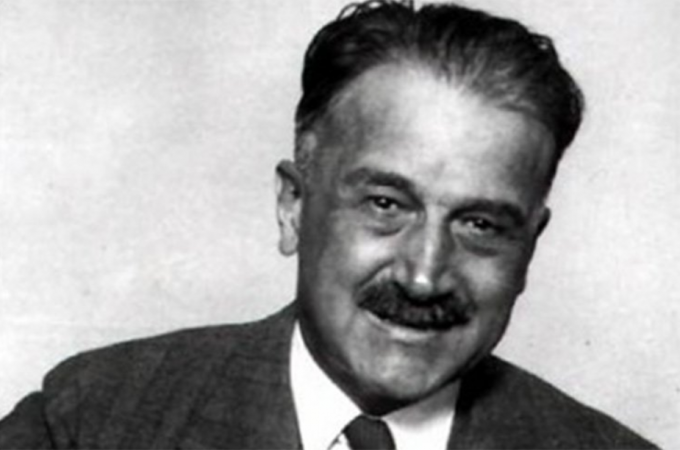 Amadeo Peter Giannini died in 1949 and is buried at Holy Cross Cemetery, in Colma, CA. Among the many obituaries there is one worth mentioning:
1949 - 3 June - The Modesto Bee - Death Calls A.P. Giannini, Bank of America Head - San Mateo, June 3 - Amadeo Peter Giannini, boy produce peddler who fought his way up to become the world's biggest banker, died today of a heart ailment. He was 78, and had been ill with a cold for a month.
Some would say the will to work hard and create success for himself was engrained in Amadeo's heart. Upon immigrating to San Jose, Amadeo's parents used the little money they had collected from relatives to rent a house with a few rooms. After six months of renovations, they transformed it into a functioning inn with over twenty rooms. Eventually it became a hotel and Luigi successfully sold it after a few years; with the proceeds from the sale he bought some land. 
Today, in Favale di Malvaro in the small village of Acereto, the rural home of Amedeo's parents was renovated by the town and made into a museumo that is now open to the public in honor of the Giannini family.