Being Italian has always been something I've identified with growing up. There would always be get togethers with our big Italian family and stories shared about Italy and what is was like there. In June 2009, my parents, brother and I went to Italy and it was the trip of a lifetime; we learned so much more about our culture and our family. It was then that I knew this place was special and I wanted to be a part of it in some way. For as long as I can remember, my father talked about becoming an Italian citizen. So much so that my father, brother and I decided we would take on the adventure of applying for dual citizenship together. We talked about doing it for many years but for assorted reasons never got around to it. 
Eventually we began researching how to apply for dual citizenship and unfortunately our father passed away during the research process. However, my brother and I decided we would continue on our journey for dual citizenship. Fortunately, we had the opportunity to decide which ancestor we would get our citizenship through. Both of our paternal grandparents were "straight off the boat" from Italy. We decided that we would get our citizenship through our paternal grandfather, Domenico, who came to America in 1947, originally from San Giovanni in Fiore, in Calabria. He was so proud that he was able to come to America in search of the American dream.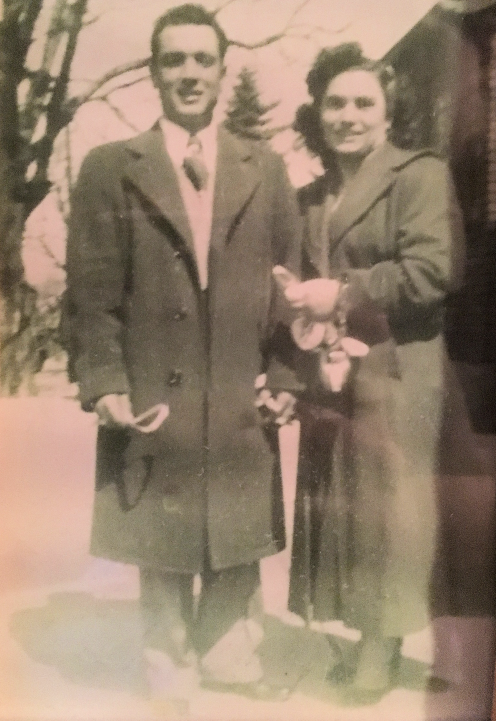 We were lucky that our grandfather did not renounce his Italian citizenship until after our father was born (our father being the oldest child) so we were able to go through our grandfather for citizenship. Once we finished our research, we called the Italian Consulate in New York to set up our appointment for dual citizenship (back then the online PRENOTA system was not yet available). We called in March 2016 and were given the date of May 8, 2018, needless to say we had a long time before we would get to the consulate for our meeting. And good thing we did because it was quite the task to gather all of the required documents for our meeting at the consulate. Finally the day had arrived when we would make our way to the Italian consulate in New York City! 
Walking up to the building I felt a surge of butterflies in my stomach, from both excitement and curiosity of what we were about to experience. When we got there, we had to check in and then fill out additional forms with our personal information. Our appointments were for 11:00am and 11:30am…we were not brought upstairs for our interview until 1:00pm. The waiting room was very full of people, in fact, standing room only! Some of these people were getting passports renewed and some going for citizenship like we were. RAI was playing, so at least we had some kind of entertainment while we waited around! It was also nice to hear Italian being spoken among the people in the waiting room. There were no vending machines, so the only food or drink available is whatever you brought with you, aside from the water fountain in the room. Once our names were called, we were both able to go upstairs to be interviewed together which was much to our delight!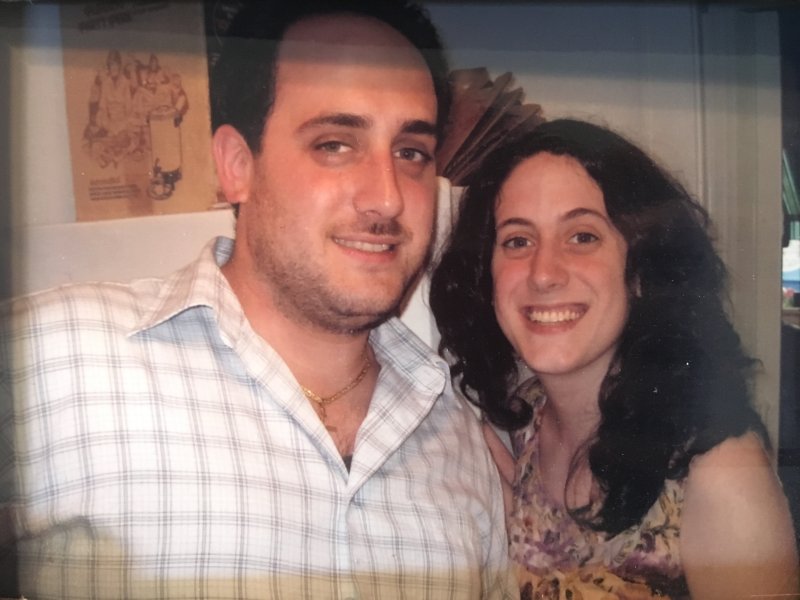 We sat at the interviewer's desk and she asked which ancestor we were going through to apply for citizenship. She then asked for each document and thoroughly looked through each one, reviewing details and then typing information into the computer system. I had all of the documents in a specific order so I knew what to present when asked. My documents were organized by generation starting with my grandfather, that way I did not have to go fumbling through the papers. I had learned several things while preparing for my appointment:
The US vital records need to be translated into Italian;
And they need to have an Apostille attached;
The consulate website lists additional documents that are needed besides the US/ Italy vital records such as bringing a utility bill in your name to show your place of residence. I brought a water bill and she asked for the original (luckily, I brought the original and a copy with me just in case);
Bottom line: it is important to thoroughly review what is needed to bring to the consulate for your appointment. It is better to be over prepared than under prepared and then having to return a second or third time to bring additional documentation.
The Consular officer said that it will take about a year to be approved for Italian citizenship and then once we receive that correspondence in the mail, it will tell us how to apply for an Italian passport. This adventure has been decades in the making and two years of gathering documentation, but we are so happy to have gone through this experience. I have decided that once I get my Italian passport, I am going to book a trip to travel throughout Europe! 
To say I am proud of this accomplishment of receiving Italian Citizenship is an understatement. To be able to connect even more with my roots and my grandparents makes my heart sore. My grandparents were not only proud Italians, but also proud Americans. I, in turn, am a proud American granddaughter, who beams with joy over what her grandparents have accomplished after immigrating into this country. For this reason, having Italian citizenship means the world to me.
A special THANK YOU to Kristine L. who kindly offered to share her very valuable experience dealing with the Italian Consulate in New York City with all of us. 
At My Italian Family, we don't just give advice, we handle all the purchasing and preparation of your entire portfolio of documents, whether you apply at an Italian Consulate here in the US or you apply in Italy (including 1948 Challenge Courts Cases). Our experience spans the past 20 years, and we have expert knowledge of what each Consulate requires, as well as what the Italian Courts require.TO GET STARTED AND FOR MORE INFORMATION, CLICK HERE. 
Questions? You can book your FREE Consultation at your convenience, HERE 
© 2019 MY ITALIAN FAMILY, LLC. All rights reserved.