Finding the right  present for the person we care can be difficult at times. We are always looking for something special and unique, something that can last more than a lifetime even to the point of leaving a legacy for our younger generations. 
Building a family tree going back several generations; reconnecting our roots to our Ancestral town can be rewarding. Perhaps it satisfies the need for closer family ties in a very mobile society, or simply unveils a special mystery. 
All in all, we are eager to fill it with names and dates of your ancestors, pleased to discover that our great great grandparents had an average of six or more siblings, but also to develop a "personality" to our tree by adding unique details. For instance:
- The family trade: a trade was usually passed on generation after generation; there were entire families of bakers, shoemakers, cart builders, masons, etc. A son would inherit the invaluable knowledge and skills of a trade from his father and in turn he would teach them to his son being their only source of income.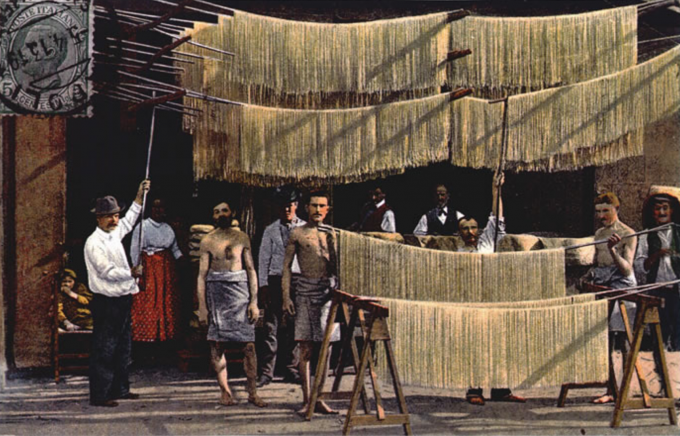 - The surname spelling: the surname your Italian family carries today may not be the same your immigrant ancestor used back in Italy. If the surname changed, it probably happened during the time of emigration; the majority of Italian immigrants did not speak any language other than their dialect and very few were able to spell their names. Thus, immigration officials registered their name as it sounded. But surprisingly we may learn that our surname might have also changed in older times; ancient parish records often list different spelling variations influenced by the Latin language, which were then modified to the sound of modern Italian or, more realistically, of the regional dialect. 
- The first name: there is a recurring use of the first name in the Italian culture; children were often given the first name of their grandparents (first male child was named after his paternal grandfather while the second male child after his maternal grandfather) and this was repeated over and over again. Other names given to children were usually after the local patron saint (San Gennaro in Naples or Santa Rosalia in Palermo) or some other religious figures. 
- The family home: perhaps a stone or brick house where large extended families lived together, usually two to three generations altogether with some animals in the backyard. 
- The handwritten signature of one of our Ancestors: it is true that most of the people who migrated away were illiterate but there were exceptions. We can find the signature of the father who declared the birth of his child or the signature of a couple who got married and that can be extremely meaningful and precious.  
And finally, the ability to gather copies of the actual birth, marriage and death records bound together in a genealogy book that contains the history of our family. This is what makes a family research project in the local town of origin a unique gift.
In celebration of Italian American heritage month (IAHM), My Italian Family is donating an Italian Genealogy Research Project valued at $2,000 to one lucky Order Sons and Daughters of Italy in America member!
When you join the Order Sons and Daughters of Italy in America (OSDIA) as a new national at-large member, renew your at-large membership, or give the gift of at-large membership (only $35) via the OSDIA website, during the month of October, you will be automatically entered for a chance to win a choice between two research options. 
There is no limit to the number of entries allowed per individual. For example, you may give the gift of at-large membership to multiple individuals and be entered for a chance to win for each membership given. Additional rules and restrictions apply. For more information, CLICK HERE.
If you are not the luckly winner this year, remember you can research your family history, reconnect to your long lost cousins or to follow the footsteps of your Ancestors onsite in your town of origin any time you want; just visit our DEDICATED SECTION and get started! All OSDIA members benefit from a 10% Discount on ALL our services.