Don Cariddi, a National Italian American Foundation member, recently traveled to his town of origin to meet his Italian relatives. Thank you, Don, for sharing your rich family story with us. We were honored to help connect you with your living relatives in Puglia. 
GUEST POST BY DON CARIDDI
My grandparents last visited our Italian family in Gravina in the early 1970s. Despite efforts made by my grandparents, our family eventually lost touch with our Puglia relatives. Thankfully I was able to garner clues about my relatives from the letters and photos my grandfather saved - scores of correspondences written between the 1950s and 1970s. I eventually connected with my Calabrian cousins but I knew more cousins existed on my Grandmother's side in Puglia. I was determined to find and meet the Gravina side of the family. I ultimately hired My Italian Family to help me locate them.  

My Italian Family not only found my living relatives in Italy, they helped connect me with my Italian roots. They helped make my recent trip to Gravina an experience of a lifetime. Meeting my family in Puglia was truly priceless!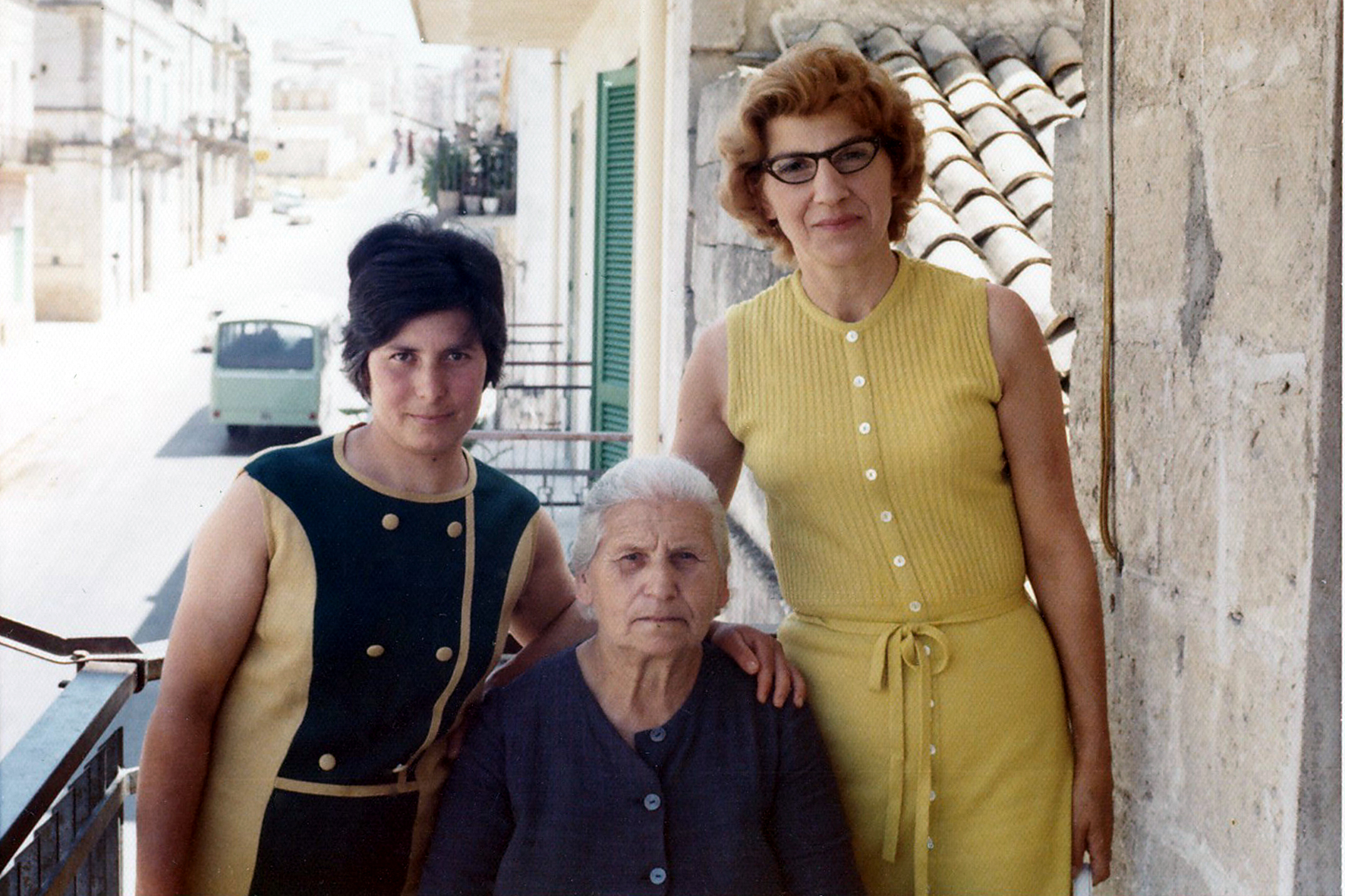 Once I made contact with my family in Gravina (they were excited to make the connection and they knew right away what the connection was), I spent about ten months communicating via email, messenger and even a few FaceTime calls with some of my Cousins.  

I then traveled to Italy, and after having spent three days in Basilicata with friends I was travelling with, we finally arrived in Gravina in Puglia and were welcomed into one of my Cousin's home where we met four cousins for the first time. We hugged and exchanged gifts, and of course took pictures. From there we stopped at another cousin's house nearby, which was the same address as that in the letters that my Grandfather had all those years ago. This was also the address where my Great-Great-Grandfather had lived long ago.   More cousins also met us at this location and from there we drove out to the countryside for a BIG welcome lunch at an amazing restaurant. This lunch included close to 20 of my cousins along with a few of my friends. It was a traditional Pugliese meal with course after course of fantastic food. Needless to say we spent time looking over pictures, talking and realizing the relationships of the family after all of these decades.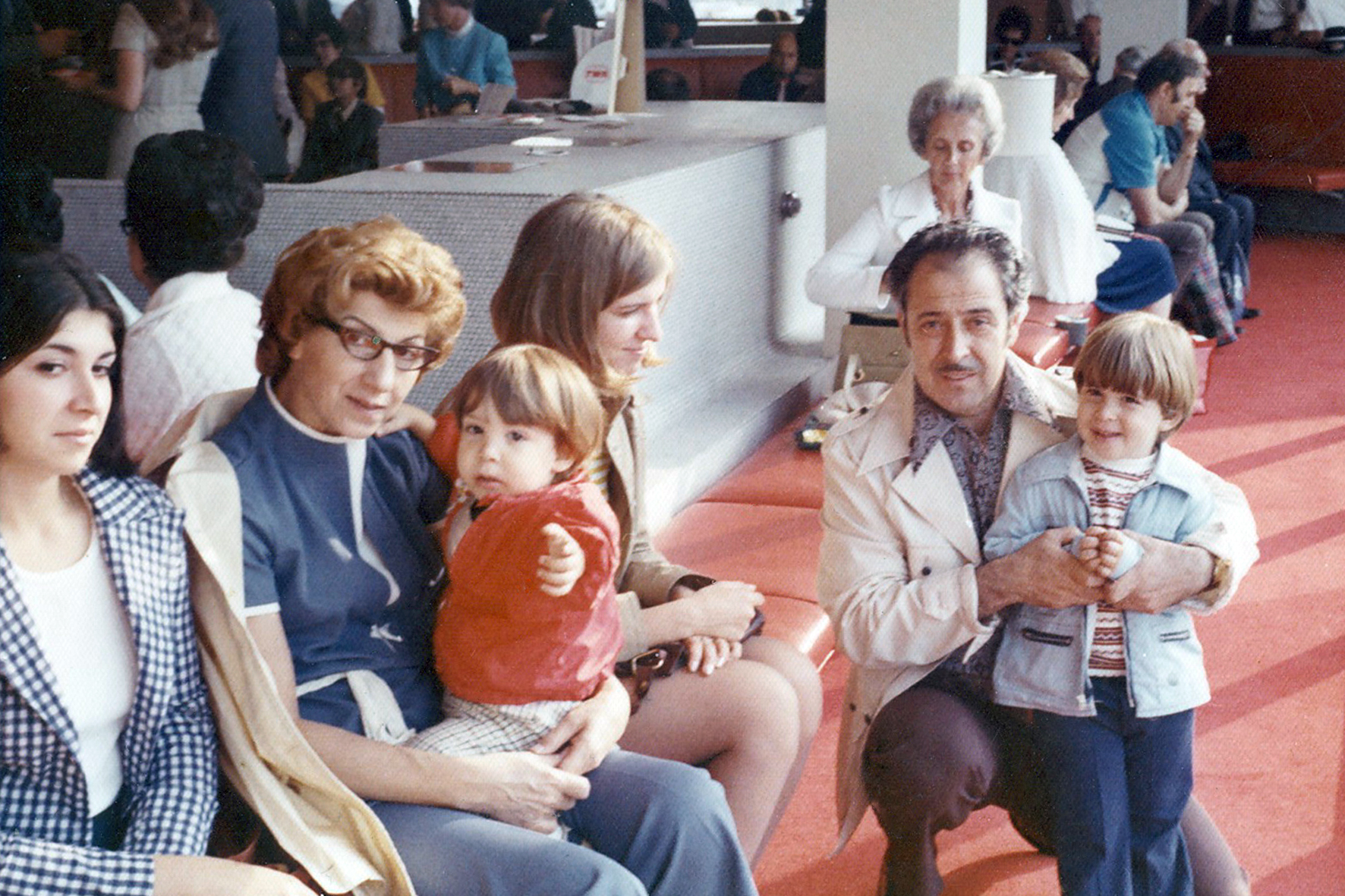 One of the many pictures they had, was sent many decades ago by my Grandfather. In that picture, taken in New York in 1973, my Grandmother was holding a young boy and as I explained to my cousins, that young boy was me!  All these years they had copies of pictures from the family in America and I'm sure there were times they must have wondered what happened to us. Yet, here I was the little boy in the picture 42 years later having lunch with them!   After a few desserts, there was a special surprise that my cousin helped design: a big "Welcome to Italy" cake.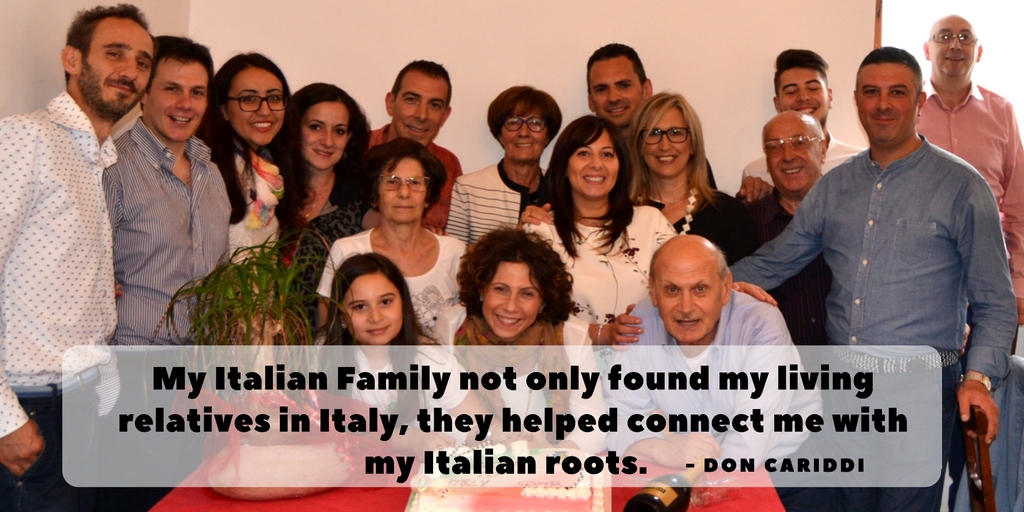 One cousin had taken the entire week off from work and took me and my friends around all over Puglia including eating great meals.  The cousins took turns having lunches and dinners at their home where we were treated to homemade meals with course after course and even homemade wine.   It was amazing how welcoming they were and how happy we all were just enjoying the food, the company and our time together. We saw many places from Polignano a Mare to Matera and from Altamura to Castel de Monte. We would stop for gelato (sometimes twice a day) and would sometimes enjoy an Aperol 'spritz' on a HOT day to cool off:  now one of my favorite summer time refreshing drinks!
Some of my cousins speak English very well and others just a little. Between my practicing Italian and some of them speaking English, we never had a problem.  Sadly the day came where we had to say goodbye; one by one we hugged and we all had tears in our eyes. But they of course welcomed me back anytime and next time of course they want it to be longer. My one cousin is getting married in August and I was invited....which sounded amazing until I realized it was THIS August so it's not going to be possible. But, another cousin may get married next year and I would love to go and experience a real Italian wedding. I know we will stay in touch and I know I will go back again next year!

I don't know a lot about what my Great Grandfather did when he lived in Gravina; some records show he was a shoemaker.  However, going to America certainly showed he wanted to improve the life of his family.  I was told he would wire money back to Italy to relatives to help them out since family was so important to him. It was evident during my visit to my family in Gravina that they also have worked hard. The way they welcomed me and opened up their hearts to me during this trip certainly showed they also knew the importance of family.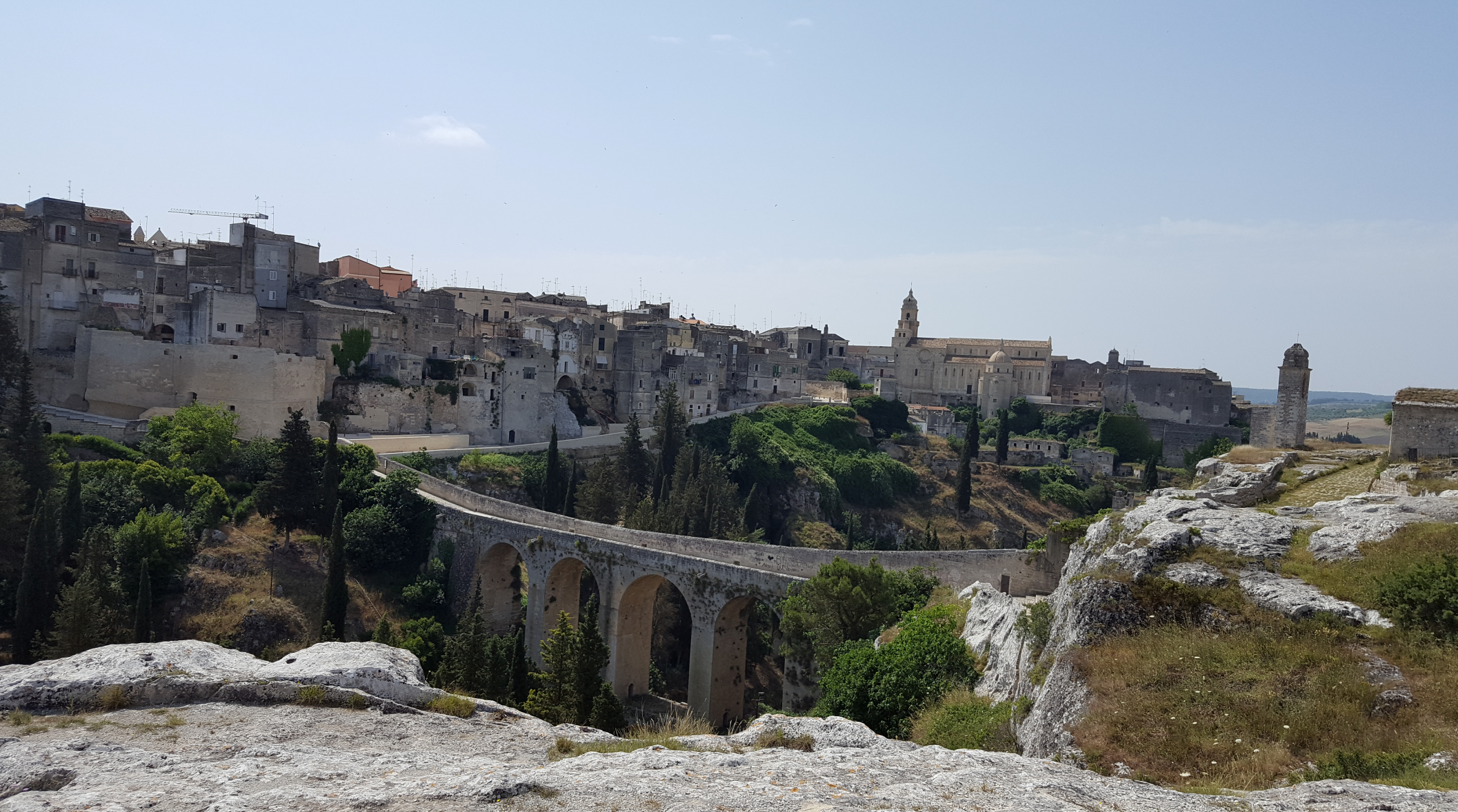 It was truly a memorable experience and I know that I am now part of their family.  They even created a 'group' for me on WhatsApp and a day does not go by without a good morning, some conversation and fun, and a good night. I think they were as amazed to meet me as I was to meet them.  Words cannot express how fantastic the experience was and in knowing how my Gravina Family welcomed us.
Click HERE to Discover your Italian roots and make family connections that last a lifetime!