Our client, Diana Burdisso Britting, was the lucky winner of the 2015 Order Sons and Daughtesr of Italy in America contest that allowed us to help her find living relatives in Italy. Diana wrote about her experience and shared her life-changing journey with us. Thank you, Diana, for having us be a part of your Italian family story as researchers and guides!
GUEST POST BY DIANA BURDISSO BRITTING
As an only child of Italian and French heritage, my parents nurtured, shaped, and instilled in me this insatiable love for family and traditions. I feel lucky to have many childhood memories of family gatherings with my cousins near and far, of sharing old stories, and of finding reflections of ourselves in hearts both young and old.  
So, in 1969, after the birth of my first child, I started to put together a family tree, gathering bits and pieces of photos, documents, and more for my children who would never know the grandparents whom I adored.  Over the years, as our circle of extended family grew smaller, and my parents passed away, I was left with an even stronger sense of loss.  Spending many more years pouring through microfiche at the National Archives and hours on the computer, I was frustrated with trying to put all the pieces of the puzzle together.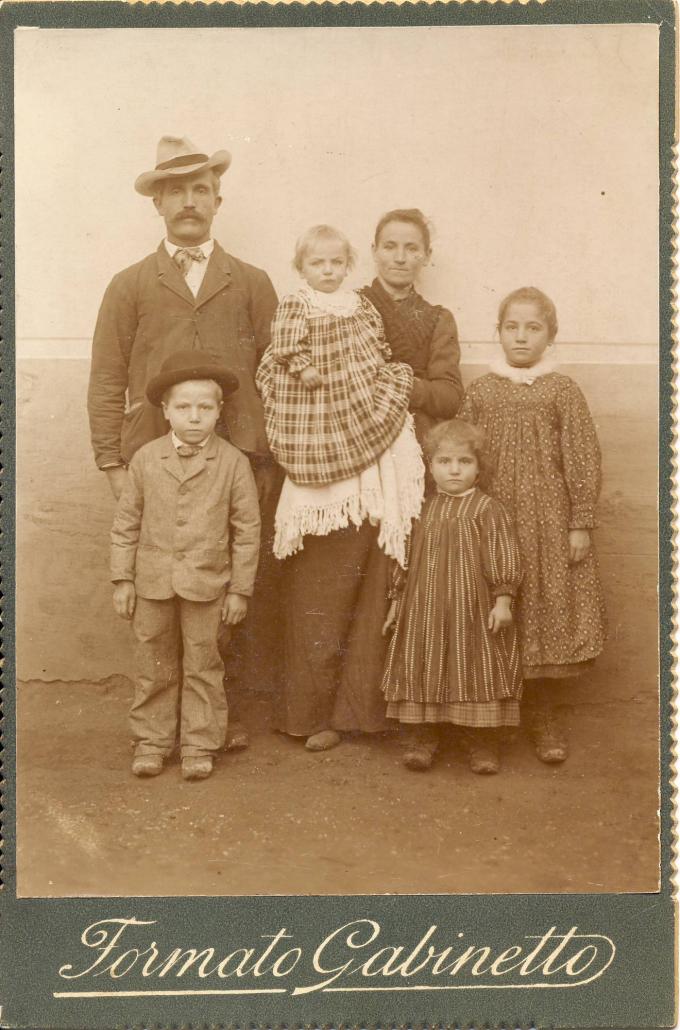 Then, about a year ago, my luck took a turn for the better and I received the incredible opportunity to work with My Italian Family. I thought to myself "Find living relatives – was this even possible?"  For years I had traveled to Italy, trying unsuccessfully, to find the grandchildren of my grandfather's siblings.  Unable to contain my excitement, I waited impatiently, but hopeful, for any news about where my family may be.  
Then, I received an email from My Italian Family; they found my cousins in my ancestral village of Bene Vagienna in Northern Italy! Shortly thereafter I received an incredible package of photos and information about the families of my grandfather's brothers and sisters.  It was one of the most exciting moments in my life.  I immediately sent emails to my cousins to let them know how happy I was to find them and planned to visit as soon as I could.
In June, I travelled to Bene Vagienna with my oldest daughter, her husband and my three grandchildren to meet our cousins.  From the moment we met, I was overwhelmed with joy and love.  Adriana, my grandfather's brother's granddaughter, her daughters, and their families took us to the street where our ancestors grew up, to the church they attended and to their homes for an evening of love, laughter, and pizza! My cousins, Monica, her husband Roberto, Nadia, and her husband Claudio each have three daughters. As I watched my grandchildren tearfully embracing them, it brought tears of joy to my own eyes.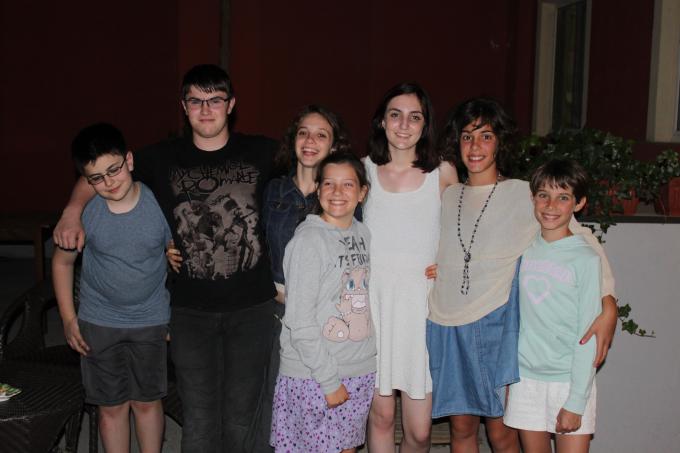 One night, after dinner, a large orange paper lantern was brought to the table and we all signed our names before releasing it into the sky. I felt that the bond between us would never be broken as we watched our lantern try to gain elevation in the night sky.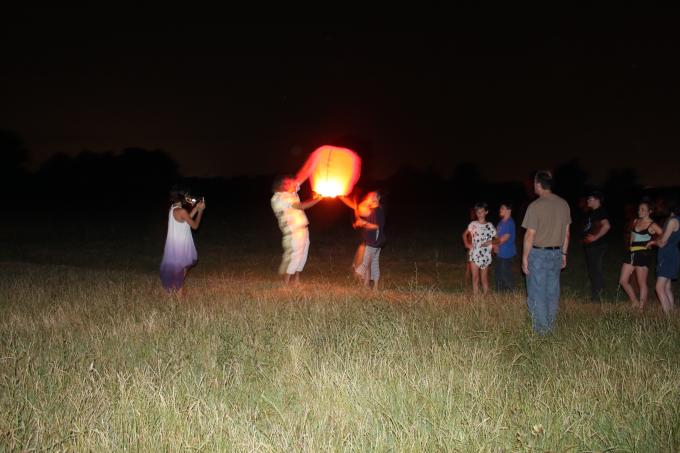 Meeting my new-found cousins has brought me full circle to remember how it feels to bask in the warmth that bonds a family. So many branches are on our family tree, growing in different places and directions, but our roots remain as one and despite the distance between us, keeping us many miles apart, we are blessed and they will always hold a special place in my heart.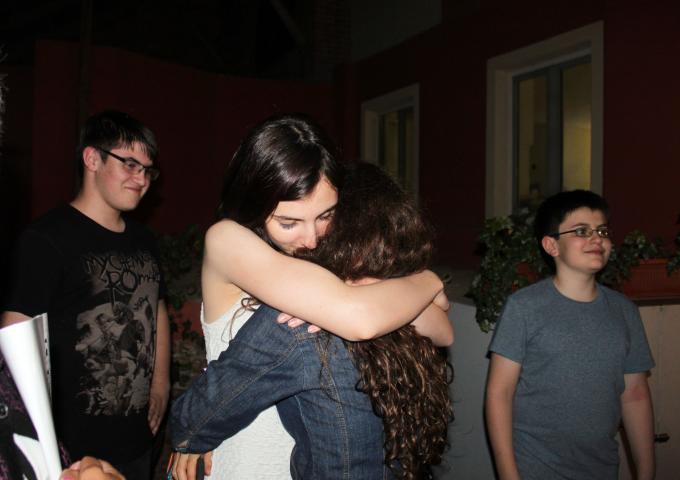 Bene Vagienna is a village in the Piedmont region of Italy. It is located between two rivers and has ancient origins dating back to the Augustan period. Today, the town has a population of close to 3,500 people. When traveling to Bene Vagienna, you will be able to explore narrow cobblestoned streets, charming old houses, porticos and small piazzas that offer visitors a taste of its ancient history.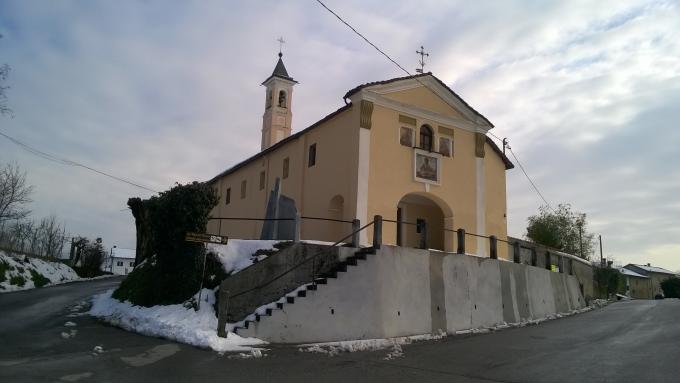 Also this year, in honor of Italian American Heritage Month, the Sons and Daughters of Italy is holding a contest to win a My Italian Family genealogy research project valued at approximately $2,000. Throughout the entire month of October 2017, individuals who join, renew or gift a Sons and Daughters of Italy national at-large membership (ALM) online will be entered for a chance to win one of two available research projects.