Having an Ancestor who was born in Italy is not the only eligibility requirement for Italian Dual Citizenship: you have to make sure your Italian born Ancestor did not become a U.S. citizen before the birth of his/her son or daughter here in the United States. NOTE: if your Italian Ancestor took the oath before July 1, 1912, his or her descendants are not eligible.
If you don't qualify for Italian Citizenship by right of blood, you will be happy to know that you may be able to claim Italian citizenship by "residency". While applications for naturalization by residency for non-EU citizens can be filed after TEN (10) years of legal residency in Italy, there are cases where the number of years can be reduced. If you have a parent or a grandparent born in Italy, or you were born in Italy as a non-Italian citizen, you can apply for Italian citizenship after only THREE (3) years of legal residency in Italy. 
What are the requirements? 
1. Proof of residency: you must prove that you have legally resided in Italy with no interruption for the entire duration, i.e. your name is listed in the municipality where you have taken residency. As a non-EU citizen, you will need to comply with the immigration laws and hold an unexpired residency permit.
2. Knowledge of Italian: you are required to learn Italian and pass a language test (at least level B1 of Common European Framework of Reference for Languages - CEFRL), as you would if you were applying for citizenship by marriage. 
3. Proof in Income: you must provide evidence that your income exceeds approximately € 8.500,00 for the past 3 years if you are filing as single. The amount varies based on if you are married and if you have dependent children. 
4. Filing Tax Returns: you must have filed three years worth of tax returns in Italy. 
Where do I apply?
Like the application for Italian citizenship by marriage, you will have to submit your application for citizenship by residency online with the Ministry of Internal Affairs website. After filling out the online form, you will be able to upload scans of all the required documents.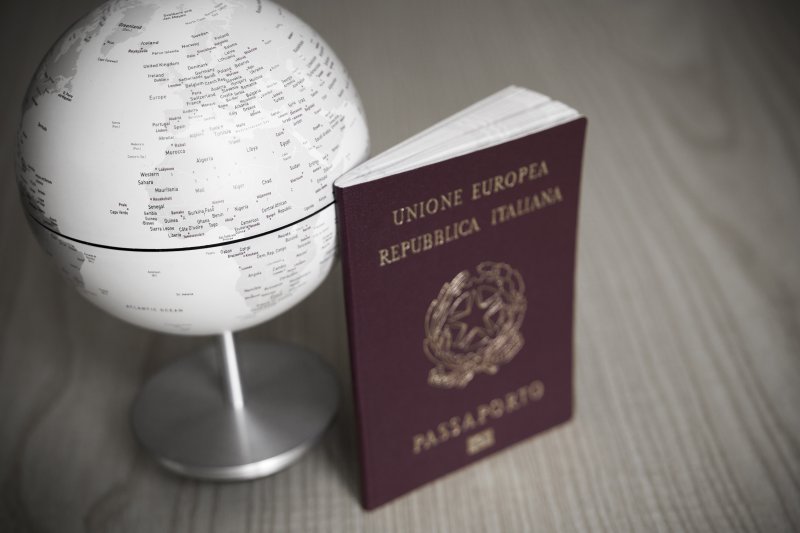 What are the required documents? 
- Your US birth certificate issued in the long form, certified, legalized with an Apostille, and translated to Italian. If you are married, you are not required to provide your marriage record, unless you are a woman, and your last name has changed after the marriage. 
- Criminal background checks; in case of a residency in multiple US states, you must provide the FBI criminal record background check along with the certificate of criminal check for each of the US states where you lived in. These documents must be legalized with the apostille and translated to Italian.
- Proof of payment of € 250.00 to Ministero dell'Interno
- Proof of an adequate knowledge of the Italian language, by presenting the language certification/certificate by one of the four organizations that currently belong to the CLIQ unified certification system (Italian Language Quality Certification):
1. University for Foreigners in Siena
2. University for Foreigner in Perugia
3. Roma Tre University
4. Dante Alighieri Society
- Proof of Income
- Three years worth of Tax Returns
- For those applicants who have Italian ancestry (a parent or a grandparent born in Italy), lineage vital records will also have to be provided. 
How long does it take for my application to be processed?
The processing time for citizenship by residency can between 24 months (2 years) and 36 months (3 years). Once your Italian citizenship application is approved, a decree of citizenship will be sent to the Town Hall where you have been residing. Approximately six months later, you will be invited to the official "Oath of Allegiance" ceremony. Your minor children will become Italian citizens automatically with you at the time of the oath. 
NEXT STEPS
New to the Process? We are offering a FREE 15-minute Telephone Consultation for applicants who have questions regarding QUALIFICATION REQUIREMENTS, required documentation, ESTIMATED COST, timelines, and tips on how to make an appointment with the Italian Consulate here in the US (among other questions). We will also perform some free preliminary research to establish if you have a path to Italian Citizenship! Simply call us at 1-844-745-1114 (Option 1) Monday through Friday, 8:30AM to 6:30PM ET and Saturdays, 8:30AM to noon ET.
Alternatively, you can book your FREE Consultation at your convenience HERE
You can also take our Italian Citizenship Quiz and learn if you qualify in less than two minutes!
© 2021 MY ITALIAN FAMILY, LLC. All rights reserved.