Although, less prominent than New York's Ellis Island, Philadelphia was home to what was once the third largest immigration port in the country: Pier 53 on the Delaware River.
It was in 1873 that the Washington Avenue Immigration Station began its operations. Arriving immigrants first disembarked at Lazaretto Station at Essington for health inspection, then continued up the Delaware River by ship for another eight miles to Pier 53 in South Philadelphia, the final entry point.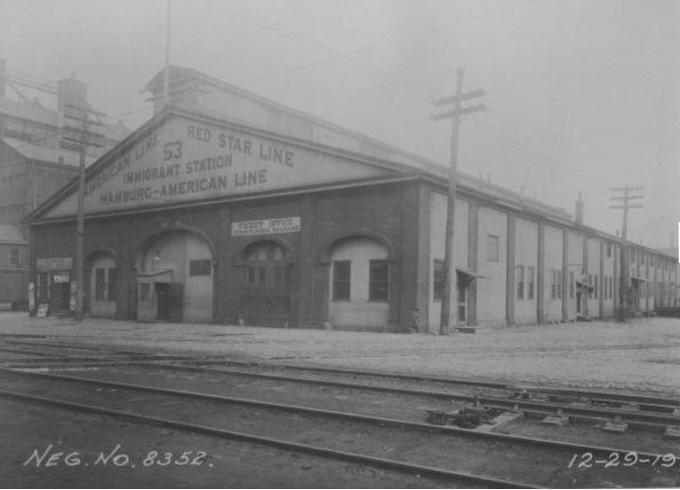 Washington Avenue Immigration Station
The Lazzaretto Station was a municipal quarantine facility operating since 1799 to combat the spread of contagious diseases; the complex included a hospital capable of housing 500 patients. In 1919 the state ended its inspection service. NOTE:  The Lazaretto quarantine station in Tinicum Township is being restored after years of neglect. Expected opening is early 2018.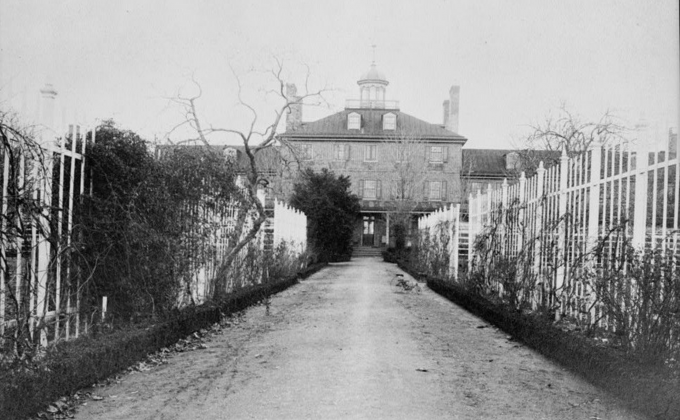 Lazzaretto Station
Having already had their medical examinations downriver, once immigrants arrived at Pier 53 at Washington Avenue, they had to pass through customs inspections and then were sent downstairs to a ticket office and reception area from where they could board trains and leave the city. For most who came through Philadelphia this was their only contact with the city, since often relatives or employers took them elsewhere. Those who could not afford the train fare settled in the neighborhoods near the waterfront. It is known that Italians settled around Ninth Street, later known as the "Italian Market".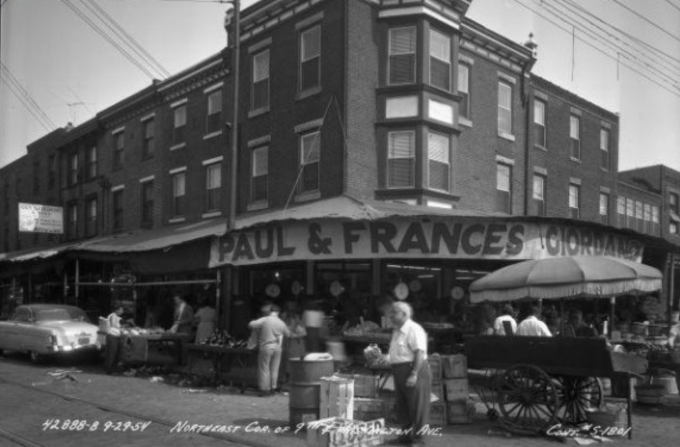 The Italian Market - South 9th Street
Between 1873 and 1915, more than a million immigrants – most from Southern and Eastern Europe – arrived at the Washington Avenue Station to start their new lives in America. Between 1910 and 1914, at the height of immigration, Philadelphia was the third most important immigrant port in the country. On the eve of the First World War, Washington Avenue Station received on average 50,000 passengers a year until 1915, when it was demolished.
Even by this time and after 1915, the various ship lines had their own piers; the Red Star Line on Reed Street in South Philadelphia; the North German Lloyd on Washington Avenue at Fitzwater Street; and the Allan Line at Callowhill Street.   Italian ships lines docked at a pier at Vine St.
Throughout the 21st century, the old Washington Avenue station served as facilities for the United States Coast Guard, while the actual Pier 53 turned into an abandoned structure along the river. The Pier has now been transformed by the Delaware River Waterfront Corporation into Washington Avenue Green, a public waterfront park. The project cost $2.5M to help make it into an eco-friendly environment.
Sources:
http://www2.hsp.org/exhibits/Balch%20resources/phila_ellis_island.html
http://philadelphiaencyclopedia.org/archive/italian-market/#1471
http://www.newsworks.org/index.php/local/item/98422-preservation-of-the-...