A record of the journey to freedom and hope
Similar to civil vital registration records, the passport was introduced in Italy for the first time by Napoleon (1796-1815). It started in the form of traveling papers allowing people to move from a duchy or province to another. Later, it became a sort of permit used to relocate to a different town. 
After Napoleon was defeated in 1815, the passport was substituted with permits of relocation issued by a few local authorities, namely the King of Naples and the Duke of Tuscany. Only after the unification of Italy did the passport become a requirement.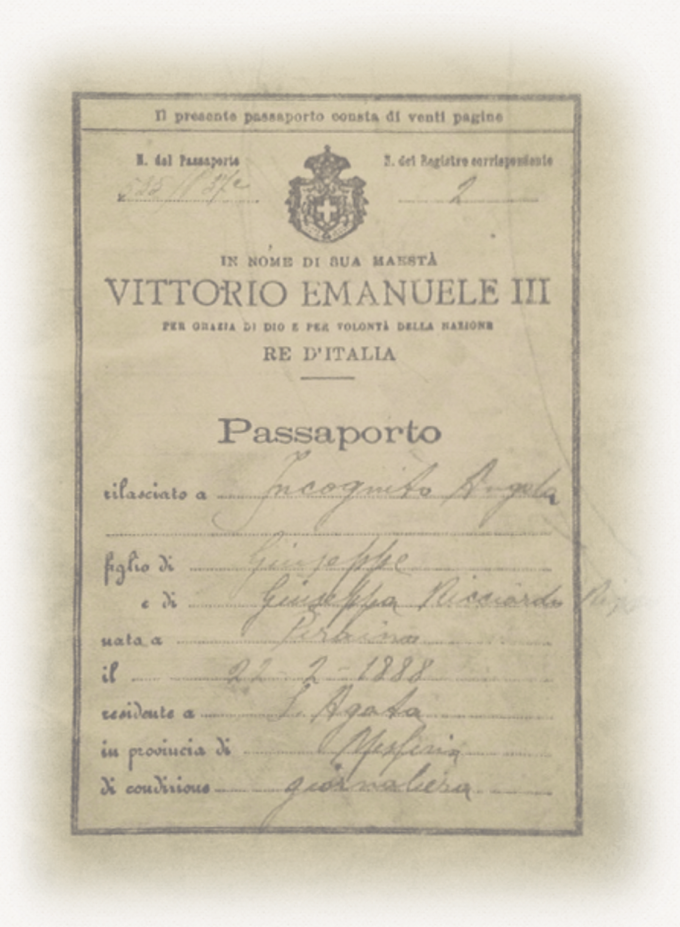 America largely had open borders at the turn of the 20th century, consequently most of our Italian Ancestors who migrated to the US were not required to carry a passport to enter the country.  However, the Italian authorities began to regulate the flow of migration to prevent young Italian males from leaving in order to skip the draft. In fact, it was the police who took responsibility for issuing passports at their headquarters, called Questura. To this day, Italians go to the Questura office to have their passport issued or renewed, or to the Italian Consulates if they reside abroad. 
Eventually, passports included a photograph, birth date, birthplace, parents' names and profession as well as a detailed physical description (height, weight, etc.). The individual or family's destination information was also listed.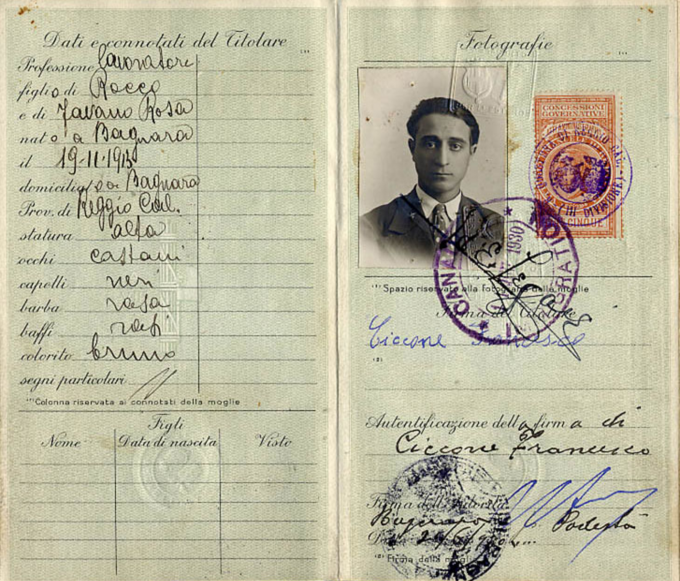 These records are still held in the archives of the Questura and are not open to the public. Some of the older records have now been moved to the State Archives of each province.
In the US, passports became mandatory in 1941. Prior to this, if our Ancestor had become a naturalized US citizen and traveled back and forth between Italy and the US, he or she would have applied for a US passport in order to expedite the reentry process. 
A connection to our Italian Heritage
Today, passports are required to travel to other countries and they prove our "citizenship", with all the rights and obligations of the issuing country.  
The concept of "Dual Citizenship" allows us to hold both a US and an Italian passport. Being an Italian national automatically makes one a citizen of the European Union. You can live, study and work in Europe without the need of applying for a student or work visa. You can also transfer citizenship to all children under 18 years old. These are some of the benefits that you will accrue by having your Italian Dual Citizenship. 
LEARN IF YOU QUALIFY FOR ITALIAN DUAL CITIZENSHIP
© 2017 MY ITALIAN FAMILY, LLC. All rights reserved