In celebration of Italian American heritage month (IAHM), My Italian Family® is donating an Italian genealogy research project valued at $2,000 to one lucky Order Sons and Daughters of Italy in America® member!
When you join the Sons and Daughters of Italy® as a new national at-large member, renew your at-large membership, or give the gift of at-large membership (only $35) via www.osia.org during the month of October, you will be automatically entered for a chance to win a choice between two research options. Winner will be drawn at random on Nov. 3 and will be contacted by the Sons and Daughters of Italy National Office shortly thereafter..
Winner may choose ONE (1) of the following two My Italian Family® Research Projects:
1. Do you ever imagine your Italian Ancestors? The winner of the "Five Generations Back" Research Project will receive a complete picture of his/her family history (back to the 1700s) with copies of old records, photos of the town and the neighborhood when the family lived, information on what the Ancestors did for a living, including the meaning of the surname. Final results will be presented in the form of a Family Book that can be cherished for generations.  CLICK HERE TO LEARN MORE and select "Research my Family 5 Generations Back".
Last year's winner, Michael Carta, discovered that his family hailed from the town of Melilli in Sicily where they settled for generations with Sebastiano Carta born there in 1770. The Carta's were a family of "carrettieri" or cart makers and they resided in the house located in Via Carrettieri.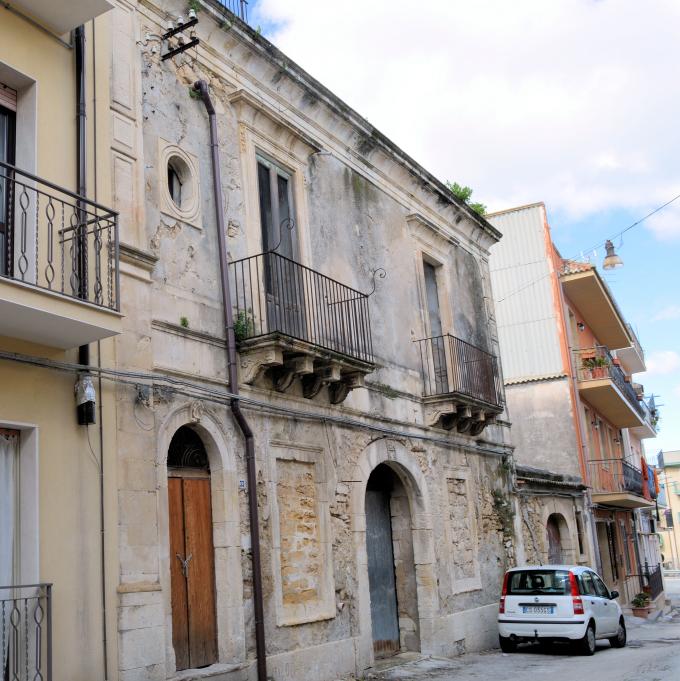 2. Hoping you'll get the opportunity to find your Living Italian Relatives?  Diana Burdisso, 2015 winner, was able to reconnect to her Living Relatives in her Ancestral town of Bene Vagienna. She traveled there last summer to meet them in person and it turned out to be one of the most exciting moments of her life.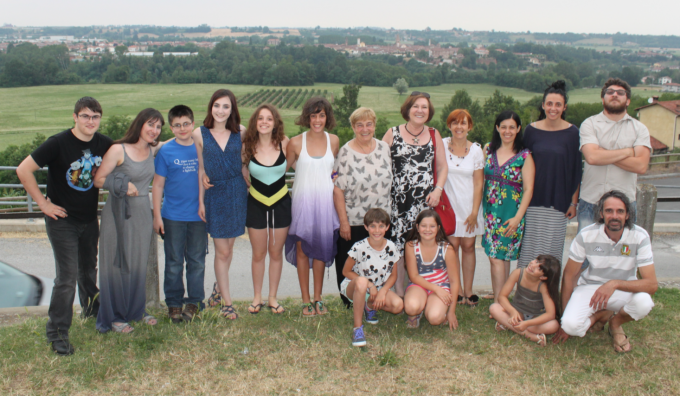 Included in the research results are a family chart; your family story; copies of family documents (based on Italian privacy laws); and names with addresses and phone numbers of living relatives if the research results in a direct link. This is a great opportunity to discover potential Italian cousins. CLICK HERE TO LEARN MORE and select "Research my Living Relatives".
There is no limit to the number of entries allowed per individual. (For example, you may give the gift of at-large membership to multiple individuals and be entered for a chance to win for each membership given.) Additional rules and restrictions apply. See below for details.

CONTEST RULES: Only ALM transactions (new, renewed, or gift) processed online through OSIA.org between 12:00 a.m. EDT on Oct. 1, 2017, and 11:59 p.m. EDT on Oct. 31, 2017, are eligible. No mail, fax or phone ALM transactions are eligible for this contest. Individuals who give (purchase) an ALM gift membership are eligible to be entered, but the gift recipient will not be entered. There is no limit to the number of memberships an individual may purchase in accordance with the rules above; each membership purchased during contest period earns one automatic entry. Additional rules apply; see OSIA.org, their Facebook page, or check your inbox for complete rules.