When Dante Alighieri set out to write "La Divina Comedia", he did so before the Italian language had been standardized as a written tongue. Much of the poet's success at the time laid in his ability to put Italian (primarily the Florentine dialect) down on paper. The result was an epic poem that cemented written Italian for all those who spoke it.
Today, the English-language version of the Divine Comedy read by most students is the edition translated by John Ciardi (1916-1986). Like many great poets, Ciardi found success in translation by virtue of his ability to mold the tone and language of the epic poem into an understandable text for new readers.
In fact, Ciardi published two versions of the beloved "Inferno" poem, in 1954 and 1970. His love for Italian literature and commitment to Dante flourished alongside a brilliant career writing original poetry and teaching the American masses about verse.
While much of his professional career was spent in prestigious professorships at Harvard and Rutgers, Ciardi left an impact on the wider public of Italian-American literary as well as the general readership of poetry. In addition to his own books of poems, Ciardi's legacy was founded on his writings about poetry and his children's books extolling the virtues of verse to new generations.
Ciardi's 1960 work "How Does a Poem Mean?" became an instant classic for those wishing to learn how to get into and enjoy poetry. His children's works made poetry fun for young readers through nonsensical words and funny themes. Ciardi was labeled "Mr. Poet" as his output brought entertainment and literary enrichment to people of all ages.
A master linguist and student of word history, Ciardi hosted a regular segment on NPR throughout the 1980s called "A Word in Your Ear." Ciardi shed light on idioms, figures of speech, of intriguing etymologies to the delight of listeners.
A man who loved studying word origins certainly had an interesting origin tale of his own. Born in the North End of Boston and raised in Medford, Massachusetts, Ciardi was the son of two Italian immigrants. His mother and father had come to the U.S. separately from the province of Avellino in the Campania region.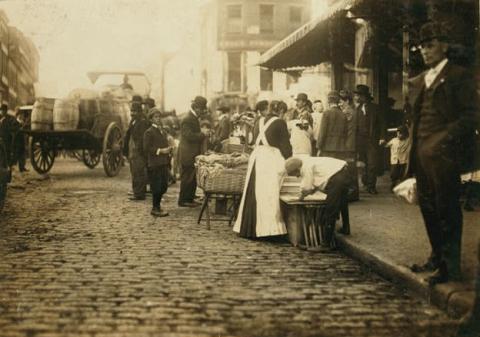 Ciardi's father, Carminantonio or Antonio for short, was raised in the small town of San Potito Ultra and migrated to New Jersey in the late 1890s. He met his future wife, Concetta de Benedictis, after moving to Boston. Concetta and her family hailed from Manocalzati, shockingly just five miles north of San Potito Ultra.
In Boston, Antonio Ciardi became a successful insurance agent for Metropolitan Life and was held in esteem by the Italian-American community of the city's famed North End. Concetta was proud when her husband became president of the local chapter of Figli d'Italia, the Sons of Italy fraternity.
Antonio Ciardi was schooled in San Potito Ultra as a child and was not illiterate when he came over. Thus, John's father held a love of Italian literature himself, especially for Dante and the Divine Comedy. A car accident took his life when John was just three years old, but family heritage and this spark of literary interest helped lead to a lifelong passion and monumental career for another great poet.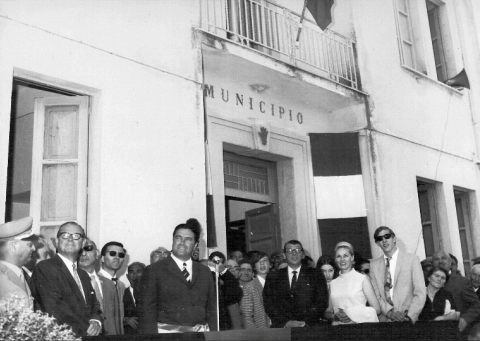 Ciardi developed a connection to his mother's hometown, exemplified by a trip to Manocalzati in 1969 with his wife and children. The mayor of the village gave the Ciardi family a tour including the home where his mother was born. Ciardi met cousins he did not know existed, and was honored by Manocalzati with a street and a square named in his honor.