It is undeniable that genealogy has become a popular pastime for 21st century Italian Americans, who have become very interested in learning more about the lives of their immigrant ancestors.

But to believe that our family tree will simply pop up from a search on a computer, is simply not true. The good news is that if you have a knack for family history, we have a service that provides an enviable "hands on" experience in Italy with the help of experienced and bilingual genealogical researchers. How does it work?
Your meeting with the researcher usually takes place in the main piazza where both the Town Hall and the Mother Church are located.  Being able to view the actual birth record of the ancestor who migrated away more than a century ago is a unique learning experience because it unveils information on the parents' names, their professions and the street where the ancestor was born.

For some fortunate visitors, living relatives can be found since the towns are usually so small that town hall officials know everyone living there and can call them with the news.  It is amazing how much family information can be shared around a dinner table, by exchanging photographs, old letters and memories.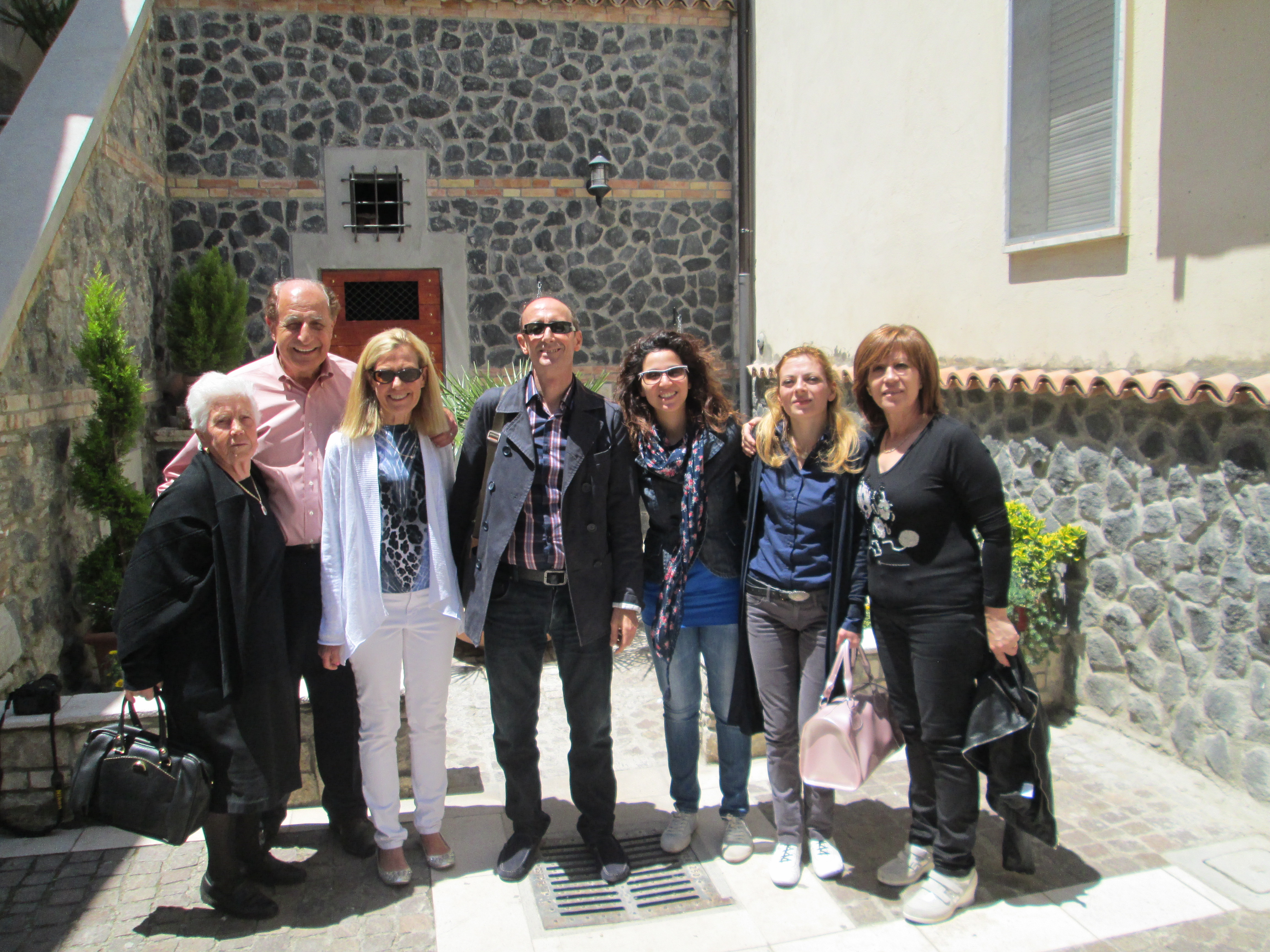 Following our ancestors' footsteps is also walking through the cobbled narrow streets of these ancient villages and looking for the house where the family resided before migrating away. Italian immigrants often left behind not only a house but a plot of land; these unclaimed properties most likely are still in their names even after many decades. It often happens that the descendants of an immigrant's brother or sister have continued to live in the house and work the land.
The family tour often ends with a visit to the cemetery to see the family graves.  It is a mystical and silent place where one is reunited with their family past and can seal this unforgettable experience, creating a legacy for the generations yet to come.

Many of us have dreamed of visiting the place where our ancestors lived for generations. Why not discover your Italian roots in person!  So, let's get started!