Denise Giacoia recently made a trip to her ancestral town in Italy organized by Italiana Travel Design and wrote about her experience. Thank you, Denise, for allowing us to play a small part in your Italian family story as researchers and guides!
When I initially contacted My Italian Family, I never expected that the journey toward finding my roots in Tuscany would lead to bringing my mother back home. My husband and I had been planning a trip to Italy for over a year.  It included a visit to my mother's birth place in Pietrasanta.  It is town very close to Pisa and a few miles west from what is considered one of the most beautiful beach towns in Tuscany, Forte Dei Marmi.  My mother had passed a year and ½ prior to our planning this trip, and one of her regrets was that she had never returned to her birth place.  I was determined to help make this happen!  How you might ask?   With the help of My Italian Family and with a very small urn of some of my mother's ashes, the journey began.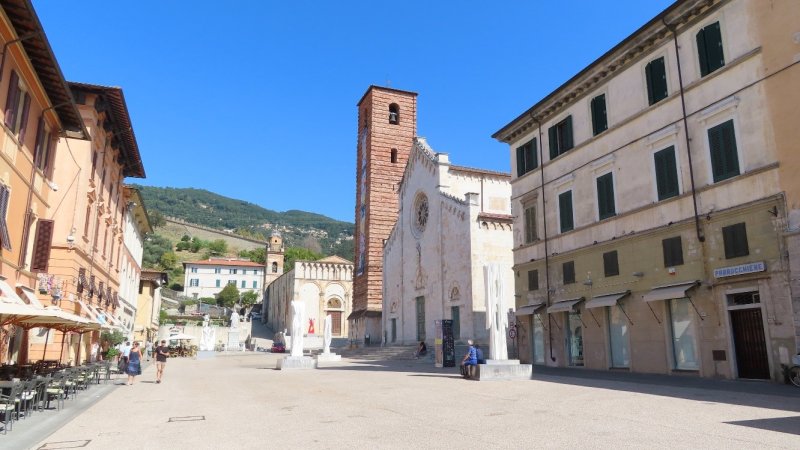 I started out by looking for my mother's family pictures and documents which turned out to be extremely helpful in locating my family history in both Pietrasanta and Forte Dei Marmi. The birth of my mother Ines was found in the town hall of Pietrasanta where she was born in the spring of 1900; her father Gaetano was 28 years old at the time, a "scalpellino" or stonecutter, while her mother Assunta was a homemaker. Witnesses to my mother's birth were two sculptors. It was wonderful to learn more about my family even before beginning our trip!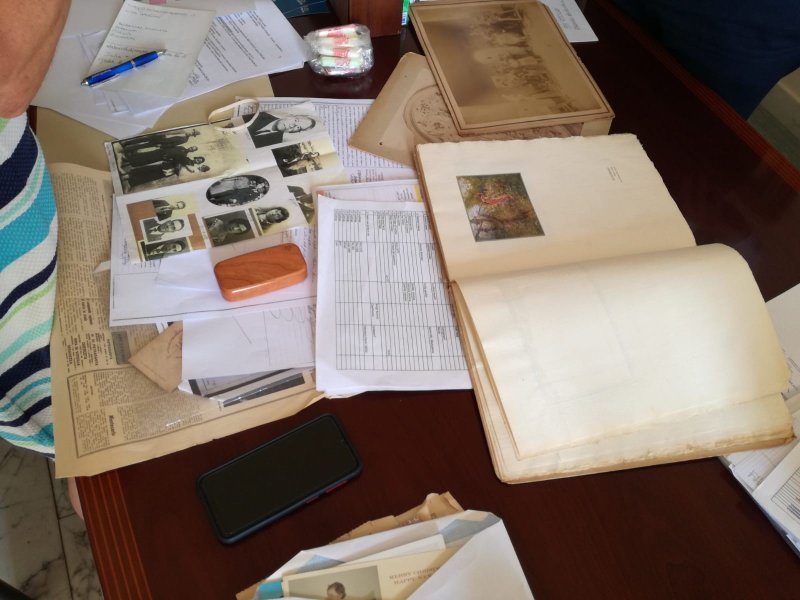 Finally, the time had come, when my husband Bill and myself would be meeting Olivia, the researcher My Italian Family provided for our day of discovery and wonder.  We initially sat down, for an espresso, with a gentleman named Pietro.  Olivia and Pietro explained how they were able to identify the place where my grandmother's family home once stood.  The hospital, where potentially, my mother was born.  We would be visiting there after the meeting they had arranged with the Mayor of Pietrasanta…. I was so blown away!!
We all went over to the City Hall where we were greeted not only by the mayor but by his staff.   The staff had been working to uncover some of my family history and shared both birth records and marriage license of my grandparents and great-grandparents including some the birth records for several of their 13 children.  While with the Mayor, I explained my mother's wish to return to Italy and that I was there to honor her wish and to find a place for her.  Pietrasanta, however, would not be that place.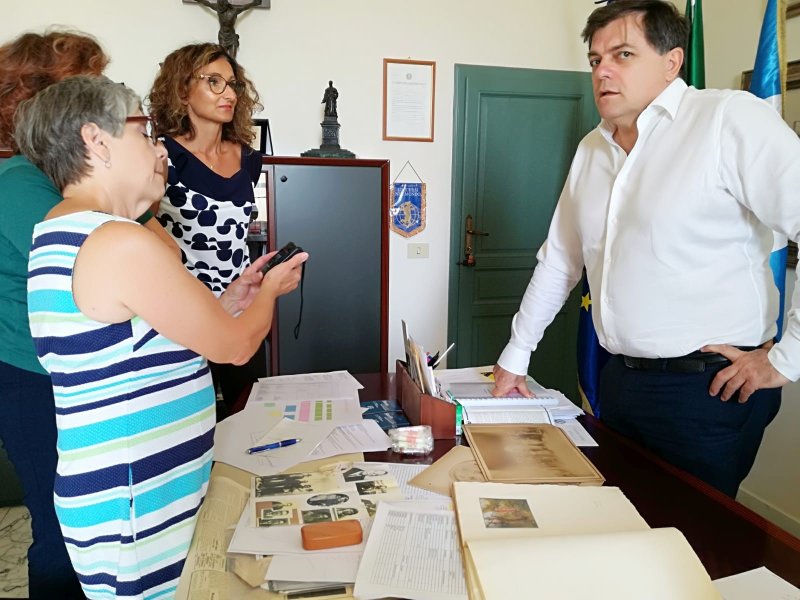 Next, we were off to learn and see where my grandmother's family resided and where potentially my mother was born.  Seeing these locations brought a flood of emotion.   I felt and still feel so blessed.  We visited the Church, very near to my family homestead, where I could not help but wonder if my mother was ever baptized here.   After that visit, we left and ventured to the beautiful beach town of Forte dei Marmi.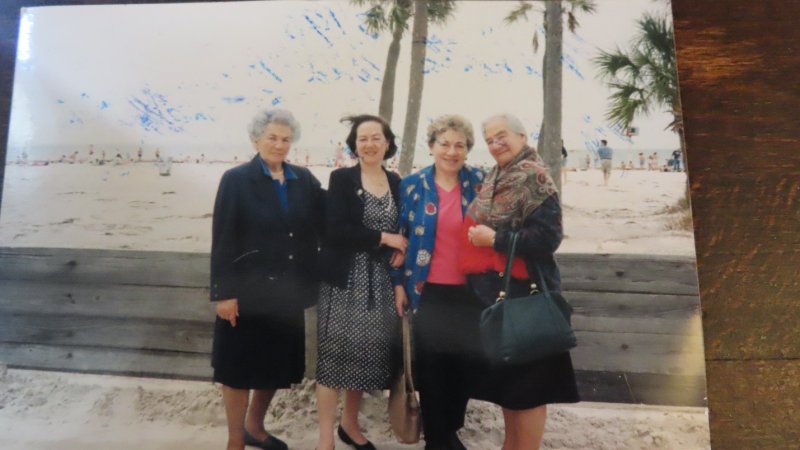 Upon arrival we went to the City Hall where we were given more information regarding my grandmother's family. I was informed that my grandmother's brother was once a cowboy in the southern part of Tuscany.  I was told that many cowboys did not survive due to malaria.  Fortunately, my great uncle did return to Forte Dei Marmi where he lived out the rest of his life.
Our next stop was a visit to my cousin's home.  She was not able to meet us, but kindly sent a friend who let us into her home.  The very home my grandmother would visit every few years to spend time with her sister's and her nieces.  Upon entering the house, we found a number of photos on the kitchen counter of these visits.  Very happy times for my grandmother. There were also pictures of my Great Aunts visiting with my mother and our family in the US. Seeing all of them together brought back such fond memories and a longing to see them all again.  But the best was yet to come….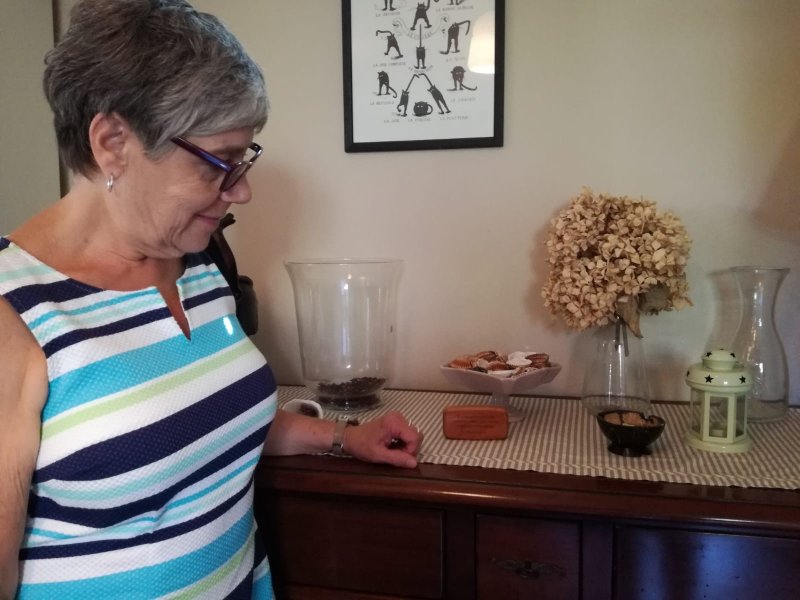 Olivia called my Cousin and we spoke.  I was so grateful for everything she had done to help us see and recall our family connection.  I also shared my mother's, her great-aunt, wish with her.  Upon hearing this, she offered to have me leave the small urn in her living room. On her return home, and on her next trip to visit with her mother's, my great-aunt, grave, she would take my mother and place her there.  My mother was finally home…. even writing these words fills me with a great deal of emotion and a sense of peace.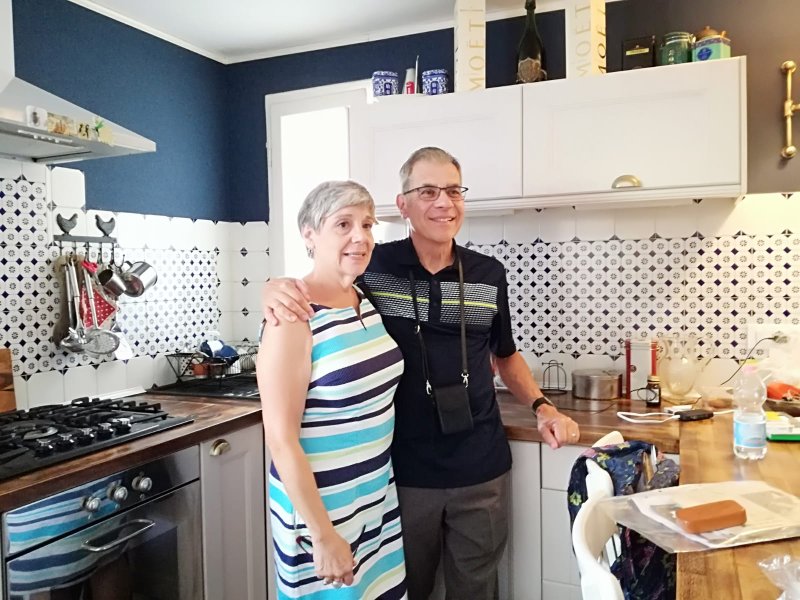 My Italian Family and my family in Italy, not only made it possible for me to be more connected with my heritage but they provided me with a means to grant my mother her wish…. with no regrets.