Do you have your heart set on finding your Italian Relatives? We would love to help you reconnect with them in your ancestral town in Italy!
What you can expect to receive
•   Onsite research in Italy by one of our 20 professional researchers, including a fixed price no matter how much time it takes to finish the research;  
•   A complete custom Genealogy Report, (SAMPLE HERE) with a translation of your family information listed in each record found;  
•   Printed documentation (birth, marriage and when available, death records) and other vital records found (possible addresses of births, professions of family members, witnesses at births and marriages, etc.);
•   Names with addresses and phone numbers of your living relatives (if the research results in a direct link);
•   Photographs of the town, meaningful town buildings and sites, and, if existing, pictures of the homes your ancestors were born in and lived in (if still standing) during the 1800s; 
•   A flash drive with the digital version of your Family Book including your family tree saved in GEDCOM formats for your future use and sharing with other family members;
•   Prompt, professional and courteous customer service from the #1 Source for your Family Roots!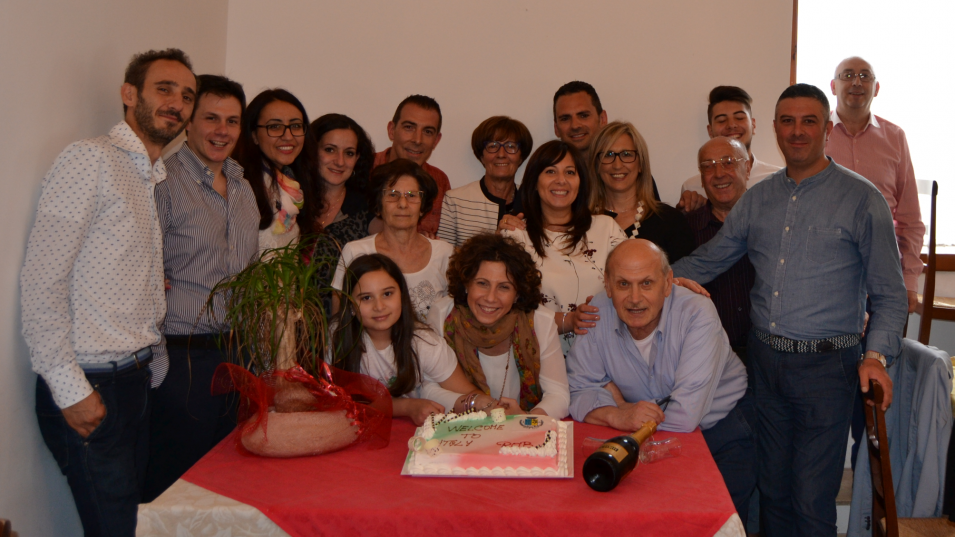 Don Cariddi (a National Italian American Foundation member) chose to begin the search for his living relatives before making the trip to his ancestral town. Not only were we able to find Don's family, we helped him connect directly to them. MORE HERE.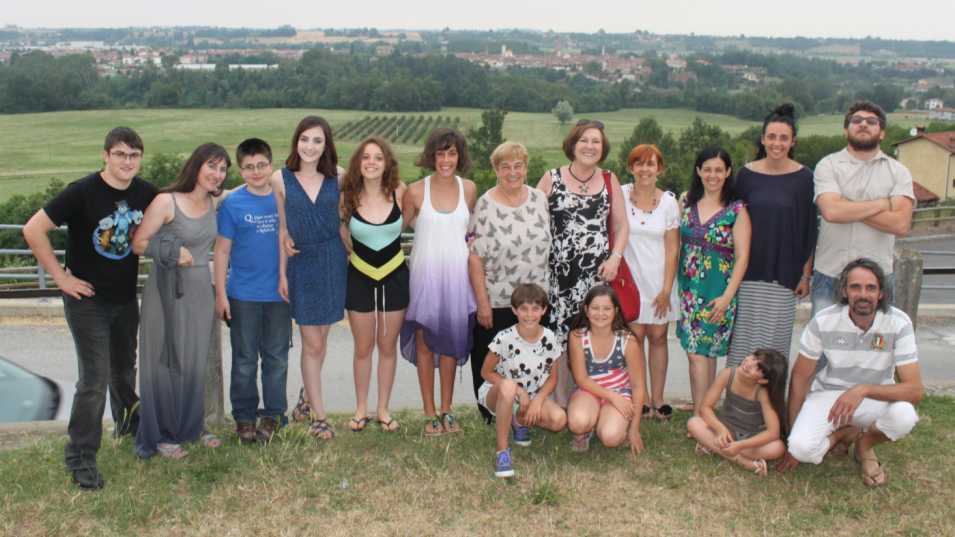 Diana Burdisso Britting, the lucky winner of the annual Order Sons and Daughters of Italy in America contest, chose to learn about her living relatives in her ancestral town of Burdisso. Diana wrote about her experience and shared her life-changing journey with us. MORE HERE.
The Process
Our research projects always start with the Italy-born Ancestor who migrated away from a small village along the seashore or hidden in the mountains of the Apennines. The key is to know the EXACT town of birth because all records in Italy are maintained locally. This is the essential information that we need from you in order to get started:
Full Name of your Italy-born Ancestor
Date of Birth
EXACT Town of Birth
His or her Parents'Names (if available)
Additional information includes immigration dates, spouse's information, children's names, etc. 
A preliminary research takes place to make sure the Italy-born Ancestor can be found in the birth register of the Italian town you provided; if not, a research in US records (immigration records, military records, naturalization records, etc.) is required to find the missing information. Once we are able to locate your Ancestor, our Italy-based professional researcher makes an appointment with the local municipality to visit their archives. A day is set and the onsite research can finally begin! Extensive research of your family tree for the 1900s to reconnect you with your living relatives is performed. Complete family groupings, such as all the siblings of your Ancestor would be the starting point to trace forward any families that grew from these individuals who remained in Italy to live.  Names with addresses and phone numbers of living relatives may be provided if the research results in a direct link. One or more days of on-site research is required to search all the records.
Things to know before you buy
The success of each Research Project is determined by the availability of family documents; our goal is to exhaust all records sources in the event we hit a roadblock. If municipal records have gaps, we rely on census records, or on second copies (and other records) available in the State Archives of the main province or on church records. 
Each Research Option that we offer is priced for one family line in one town only. 
Italy is strongly regulated by the privacy law which limits the disclosure of sensitive information; information on living people is considered sensitive, therefore photographs of vital records are not allowed for records that are not older than 75 years. Instead names and contact information will be made available.
Not always, the descendants of your Italy-born Ancestor's siblings have remained in the same town. If we discover that your long lost cousins have migrated to another town, we won't be able to meet them in person. We always try to contact them over the phone.