Mission
At My Italian Family, we help all people of Italian descent reconnect to their Italian Roots, by assisting them in their journey to Italian citizenship and by researching their family (past and present) in their Ancestral town. 
Experience
For 20 years, our in-house Italian & US lawyers and paralegals have worked effortlessly to assist Italian Dual Citizenship applicants obtaining an Italian passport.  Their know-how and experience combined with first hand knowledge of the process have been essential to the success of our clients. The constant support provided by our 30+ professional researchers both in Italy and in the US has proven invaluable to resolve complex situations. We strive to provide excellent service with the goal of putting together complete document portfolios to be presented to the Italian Consulate, or to the Town Hall in Italy in case applicants choose Italy as their permanent residence, or to the Civil Courts in Rome for a 1948 Law Suit. 
Successful Citizenship Applications
Combined Italian Research Experience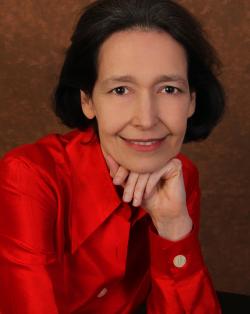 Italian Roots:
My name is Bianca Ottone and I grew up in Genova, home of navigators Cristoforo Colombo and Andrea Doria, composer Niccolo' Paganini and architect Renzo Piano. It is there that I earned a University Degree in Foreign Languages, which eventually took me to Rome where I spent my early career working at Citibank. The day I decided to leave the financial industry was not received very well by my family members. After all, resigning from a good job sounds a little crazy, does it not? Perhaps, but big changes were on the horizon for me from earning a Master's degree in Management at the London Business School to founding an online business (www.myitalianfamily.com). All of that happened just 20 years ago…
Accomplishments:
Today, My Italian Family has helped many people with an Italian origin trace back their roots, reconnect to their living relatives, follow their Ancestors' steps onsite in Italy and become Italian Dual Citizens. We continue to employ the knowledge and professionalism of our Italian researchers in creating wonderful family histories that will be cherished by our clients and their future generations. In addition, our in-house Italian and American lawyers provide expertise and know-how in assisting applicants successfully going through the process of becoming Italian Dual Citizens. Not a single day goes by where I regret my decision to make a change in my life and be what I am today. Do you want to talk to Bianca? Call her at 1-888-472-0171!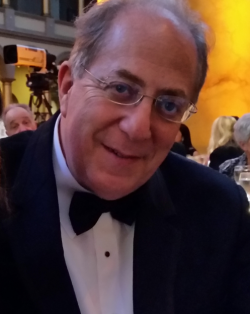 Italian Roots:
My name is James Chinnici; I was born in Cleveland, Ohio, where my Grandfather and Father had settled after coming to the US in 1920 from Sicily. Although my Father was born in Sant'Agata di Militello, my Grandfather's family lineage was from Cesarò and San Teodoro, Northwest of Mount Etna. I am a graduate of Miami University (Oxford, Ohio), and also earned an MBA from The Ohio State University.
Accomplishments:
My business career first was in Human Resources and Training & Development, which led to consulting and sales roles in a number of major Management Consulting firms, including Cap Gemini, Accenture, and HCL-America. I have helped numerous businesses as a turn-around specialist in merger & acquisition implementations and in helping manage large scale systems implementations in the US, Canada, UK, and Europe. About 20 years ago, after my parents had passed away, I began a serious genealogy hunt for my roots in Sicily. I even traveled to the towns where my family was originally from, an experience I will never forget. Since Genealogy and Dual Citizenship are so tied to each other, I have become an expert in both. Today, I head the Italian Dual Citizenship Service Department at My Italian Family assisting fellow Italian Americans in their journey to Italian citizenship. Do you want to talk to James? Call him at 1-888-472-0171!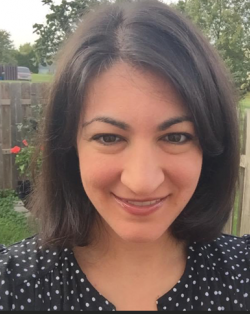 Italian Roots:
My name is Lauren Fiorucci and I grew up in Bucks County, PA, known for its history, culture, and beautiful surroundings. I am 100% Italian and have great grandparents from Cantiano (Marche), Gualdo Tadino (Umbria), Pietradefusi (Campania), Spinetoli (Marche), Castelluccio Valmaggiore (Apulia), and Casteltermini (Sicilia). I have applied for Italian Dual Citizenship with the Philadelphia Consulate and am currently awaiting recognition.
Accomplishments:
I attended Pennsbury High School in Fairless Hills, PA and West Chester University in West Chester, PA where I majored in Psychology. I worked in Human Resources before joining the team at My Italian Family. I have currently been with the company for over two years and I am a full time Project Manager specializing in genealogical research, US vital record retrieval, and amendments to US vital records. I am also a Notary Public. Do you want to talk to Lauren? Call her at 1-888-472-0171!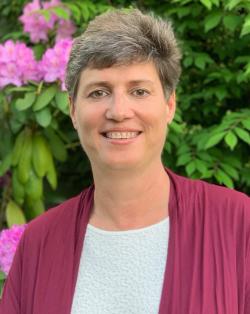 Italian Roots:
My name is Robin Clevenstine. I was born and raised in Port Reading, New Jersey where my maternal great grandparents settled from Pietrastornina, Campania, Italy. I attended Moravian College where I met my husband Carl and graduated with a Bachelor of Arts degree in business management. We reside in Bucks County with our three children.
Accomplishments:
I acquired my paralegal certification after graduation and worked for a major personal injury law firm in the product liability department. My appreciation for genealogy came while teaching my 3 children about their ancestry. As a result, I joined the staff of My Italian Family as a full time Project Manager where I assist clients in their pursuit of dual Italian citizenship by handling all of the administrative needs of the process including performing genealogy research, obtaining US vital records and amendments. Do you want to talk to Robin? Call her at 1-888-472-0171!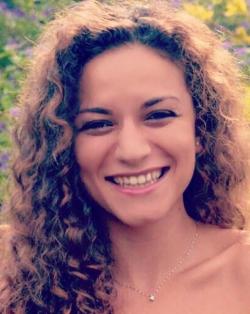 Italian Roots:
My name is Valeria Sammartano. I was born and raised in Castelvetrano, province of Trapani, in the south-western coast of the beautiful Sicily. My home-town is especially known for its "Nocellara del Belice DOP" olive oil and for the archeological site of Selinunte, one of the most important Greek colonies in Sicily, with great remains of the temples centered on the "acropolis", beside the Mediterranean Sea. This is the land where I have been living with my family for 27 years and where I have been studying to become an attorney, like my father, from whom I inherited my passion for the law.
Accomplishments:
I received my Master's Law Degree from the University of Palermo in 2015; I worked as a lawyer apprentice in my family law firm for about two years and I was also a judicial intern at the local Courthouse of Sciacca, province of Agrigento. In 2017 I received my license to practice law after successfully passing the Italian State Bar Exam. In 2017 I also got married to my German husband Kay, whom I met in New York City on a summer vacation and who was already working in the U.S. as a Sales Manager for a German company. This is the reason why we decided to establish our permanent residence in New Jersey, where we currently live together with our son Francesco. I joined the staff of My Italian Family to use my legal knowledge and expertise to assist our Dual Citizenship Applicants and to combine my work as a full time Project Manager with my great love for the law and for Italy. Do you want to talk to Valeria? Call her at 1-888-472-0171!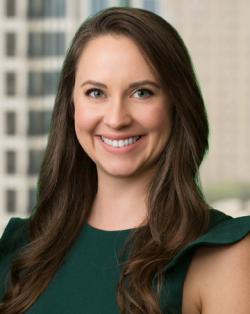 Italian Roots:
My name is Melissa Barnes; I was born and have resided in the greater Houston area my entire life. My Grandmother relocated here from West Virginia where my paternal Great Grandfather settled from San Giovanni in Fiore in the Calabria region of southern Italy in the early 1910's. My entire extended family get together often, and I enjoy learning more and more about our Italian genealogy from my Grandmother,and teaching my son about his ancestry.
Accomplishments:
I attended Sam Houston State University studying two majors and eventually started working at a local law firm during my senior year in 2012. I have worked as a legal assistant for the last eight years for a Criminal Defense attorney, Family Law attorney and most recently, a Construction Defect attorney. Over the years, I found the most joy in giving clients a personalized and positive experience in everything that I do. This has led me to join My Italian Family as a full time Project Manager; using my legal experience to provide our clients with an effortless dual Italian citizenship process from start to finish. Do you want to talk to Melissa? Call her at 1-888-472-0171!
Italian Roots:
My name is Rebeca Giunta. I was born and raised in Brazil. My paternal grandmother was 3rd generation Brazilian-Italian and I am now married to a 3rd generation Italian American. I moved to the U.S. to pursue my undergraduate degree and ultimately got married and planted roots in Texas. At age of 16, I enrolled in an American School located in Brazil. Within only a year I had become fluent in English and was proficient and confident enough to move to the U.S. to pursue my college degree.
Accomplishments:
While transitioning from a Student VISA to Permanent Residency, I took the immigration process into my own hands, researching and filing all the necessary documents to obtain a Green Card without legal assistance. Soon after, I became a legal assistant, working for law firms that specialized in immigration and helped their clients going through the same process I went through only a few years before to become a permanent resident. I later obtained a paralegal certificate and have been excelling in the immigration field ever since. I have joined My Italian Family as a full time Project Manager not just because I am part Italian and I feel very strongly about my heritage, but because I could transfer my knowledge and experience to assist our clients going through the reverse process of becoming Italian Dual Citizens. Do you want to talk to Rebeca? Call her at 1-888-472-0171!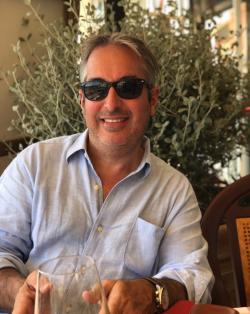 Italian Roots:
My name is Eric Buonamassa. I am the grandchild of Italian-born grandparents who emigrated to the United States in the early 1900's from Matera (Basilicata), Petrignano d'Assisi (Umbria) and Cuneo (Piemonte). Growing up, my grandparents and parents kept in touch with the family in Italy, and I continue to maintain a relationship with i miei cugini italiani. I travel to Italy with my wife and son frequently to spend time with them, and they often visit us here in New York. I'm constantly striving to improve my Italian language skills and broaden my knowledge of Italian culture. As part of that, my wife and I recently rented an apartment in Firenze for a month and lived la vita italiana (see photo!).
Accomplishments:
I have lived my entire life in the New York City area, receiving my undergraduate degree from New York University and my law degree from Brooklyn Law School. After 25 years of practice in New York law firms and corporations, I joined the staff of My Italian Family. I went through the process of obtaining my Italian citizenship and after receiving it I took the steps necessary to obtain Italian citizenship for my wife and son as well. In doing so I learned the legal ins and outs of the documentation required for Italian citizenship. I also enjoy doing genealogy research and have expertise in reading old handwritten Italian birth, death and marriage records. I use all of that knowledge in my work for My Italian Family, and I am happy to share my skills and experience in helping clients obtain their Italian citizenship. Do you want to talk to Eric? Call him at 1-888-472-0171!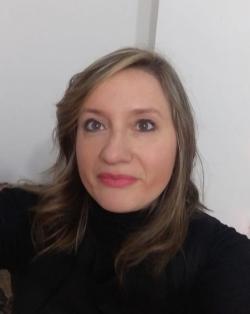 Italian Roots:
My name is Maria Russo; I was born in Sicily in a district that is located half way between downtown Trapani and its countryside with acres and acres of vineyards. The day I finished 8th grade, my mother told me I had to start working to help out the family. We moved up North and settled in Milan. There, I worked in a grocery store chain while in the evening I studied to get my high school degree.
Accomplishments:
Fourteen years later, I was back in Sicily, living in the beautiful city of Milazzo (part of the province of Messina) where I met my husband Francesco. He is the one who instilled the love of genealogy and history in me. As a result, for the last five years I have been working full time with My Italian Family managing all the requests for individual Italian vital records, including dealing with Italian Town Halls, State Archives and local Parish Churches.
Italian Roots:
My name is Laura De Santis. I was born and raised in the beautiful city of Milan where I received my high school degree in Accounting. I worked there in Human resources for 15 years. When I met my husband Stefano our passion for travel bloomed. Later on, our two children Chiara, now 25 and Daniele, 21 were born.
Accomplishments:
In 2001 we moved to the United States. I became a massage therapist while also working part time as a teacher's assistant at the Waldorf School of Princeton. Eventually, I became a pastry baker in Princeton and then I met My Italian Family over three years ago. It was love at first sight! I work mostly as a translator of US documents to Italian in conjunction with Italian Dual Citizenship applications. I also assist our Research Team in putting together these beautiful reports for customers who authorize the research of their Family History onsite in Italy. Do you want to talk to Laura? Call her at 1-888-472-0171!

Let our family help you get in touch with yours!
Explore our resources or call us to get started